The next card in the cycle of The Astrology Lands Secret Lair series will be the Taurus Forest.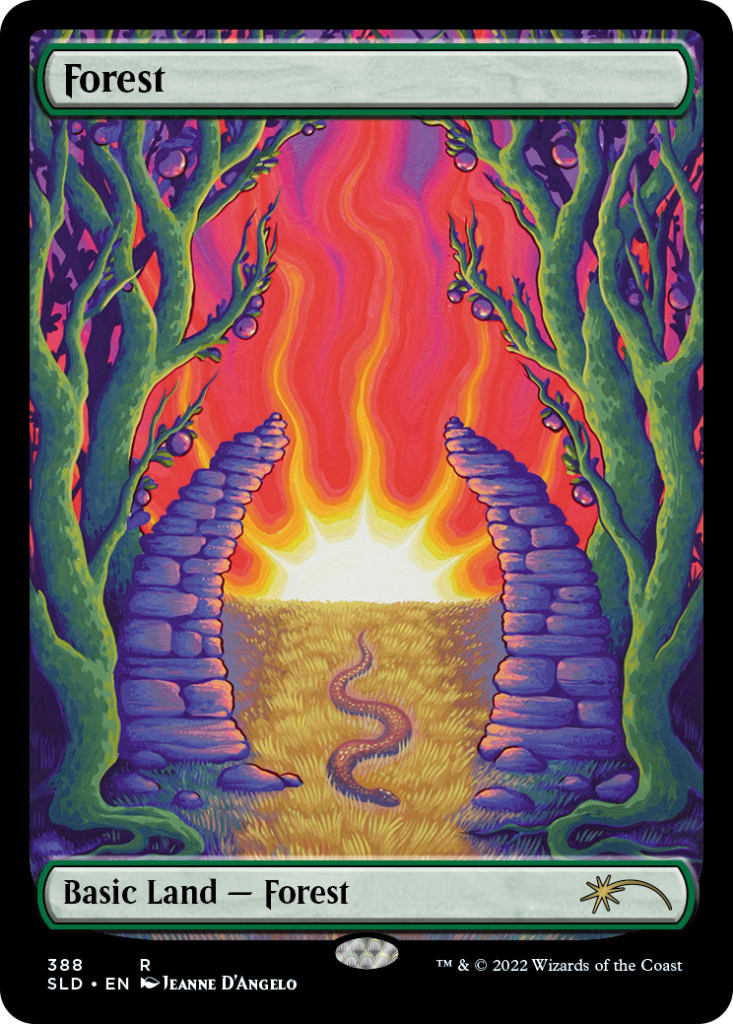 The Taurus Forest is the fifth land in the cycle of basic lands with art by Jeanne D'Angelo.
The Taurus Forest is available in four different purchasable options. The non-foil package for five copies of the card is $29.99 while the foil package of five cards is $39.99. The non-foil bundle costs $119.99 and includes 25 copies of the card while the foil bundle costs $159.99 for 25 foil Forests.
The Secret Lair drop is up for preorder and has a release date of September 2. Check out the Secret Lair website to preorder whichever package you prefer.