Wizards of the Coast (WotC) has revealed the lineup for their December Secret Lair Superdrop. You can view each drop and accompanying bundles below.
Transformers: Optimus Prime VS. Megatron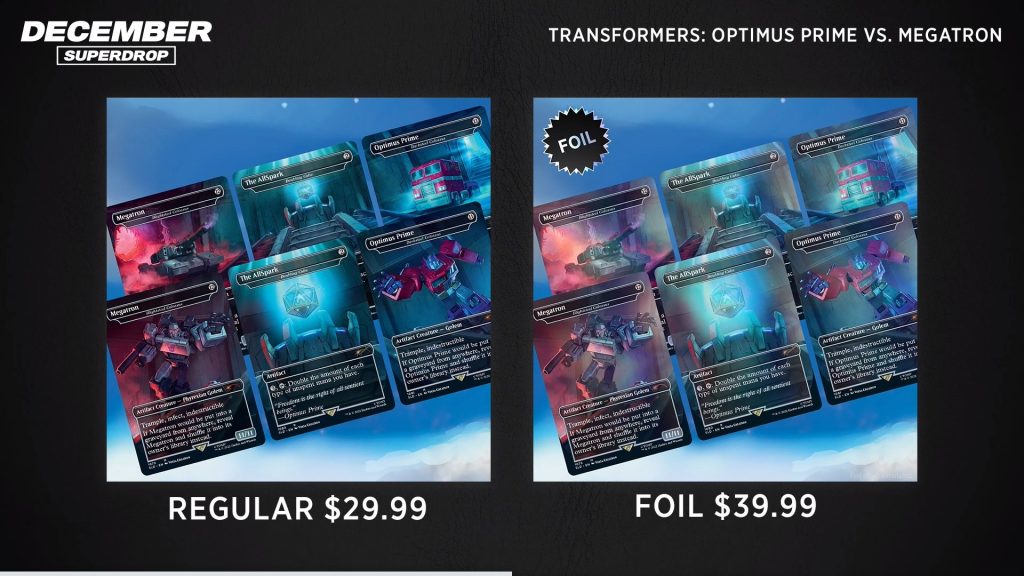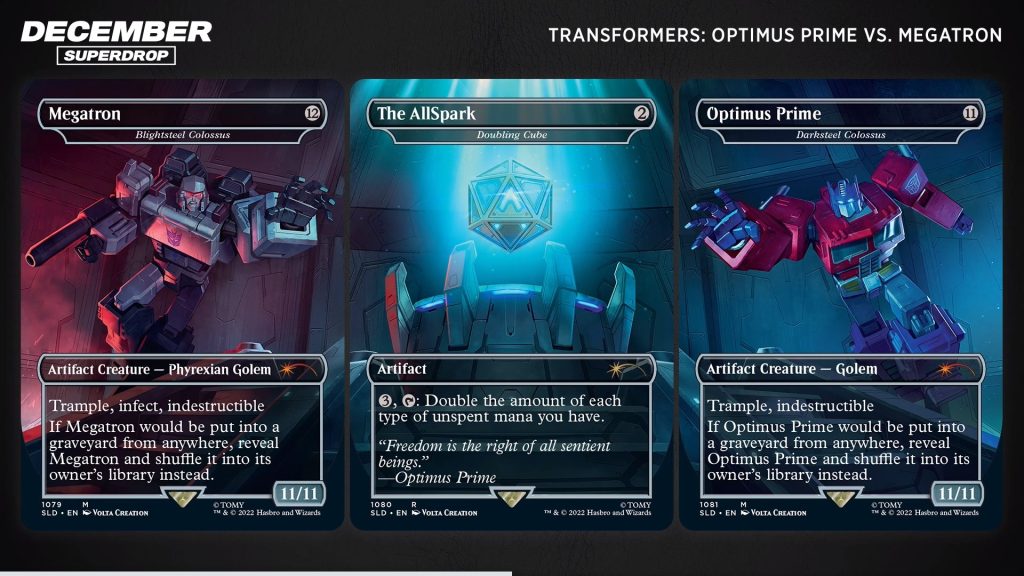 Transformers: One Shall Stand, One Shall Fall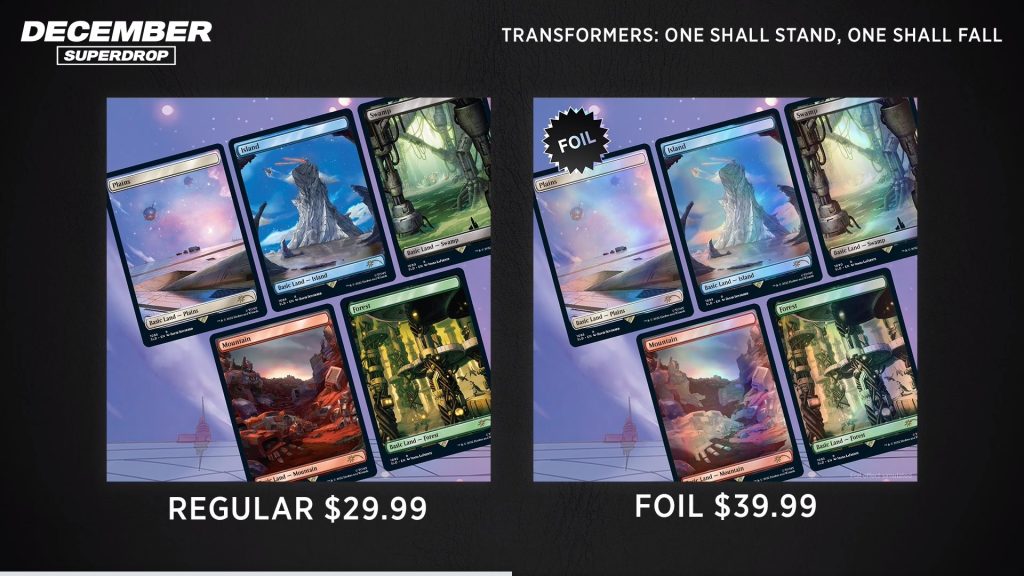 Transformers: Roll Out Or Rise Up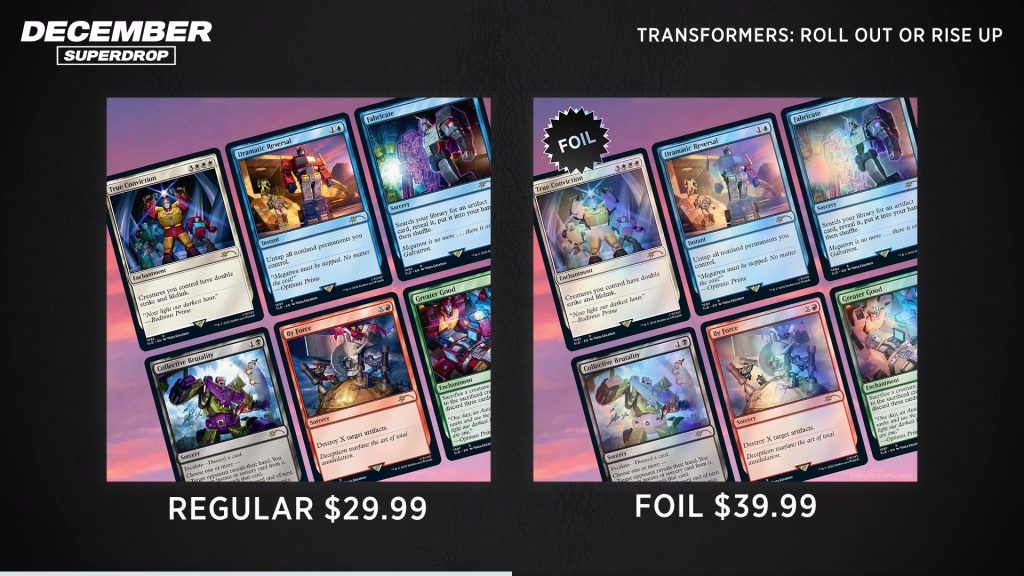 Just Add Milk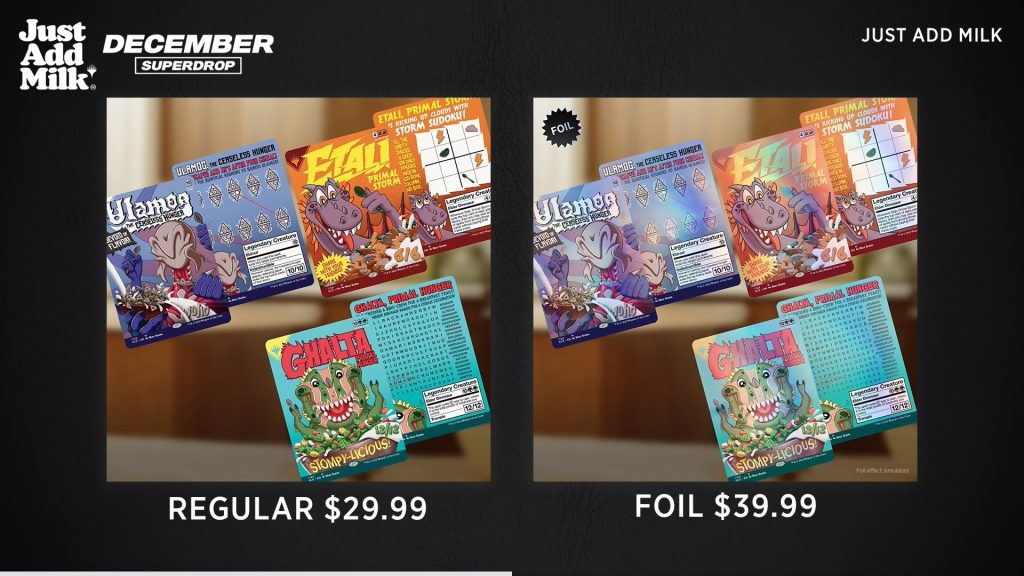 Wizards of the Street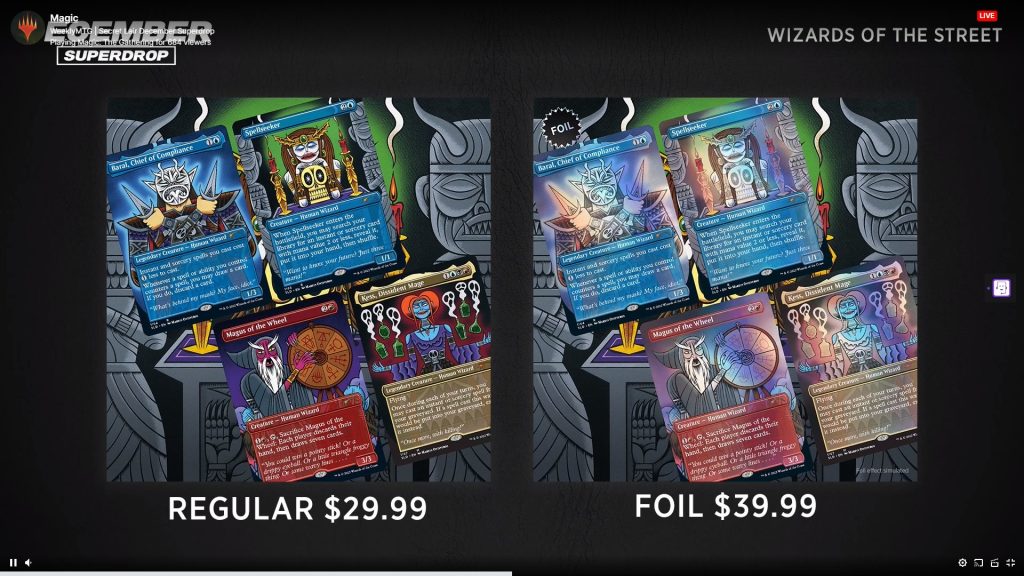 The Meaning of Life, Maybe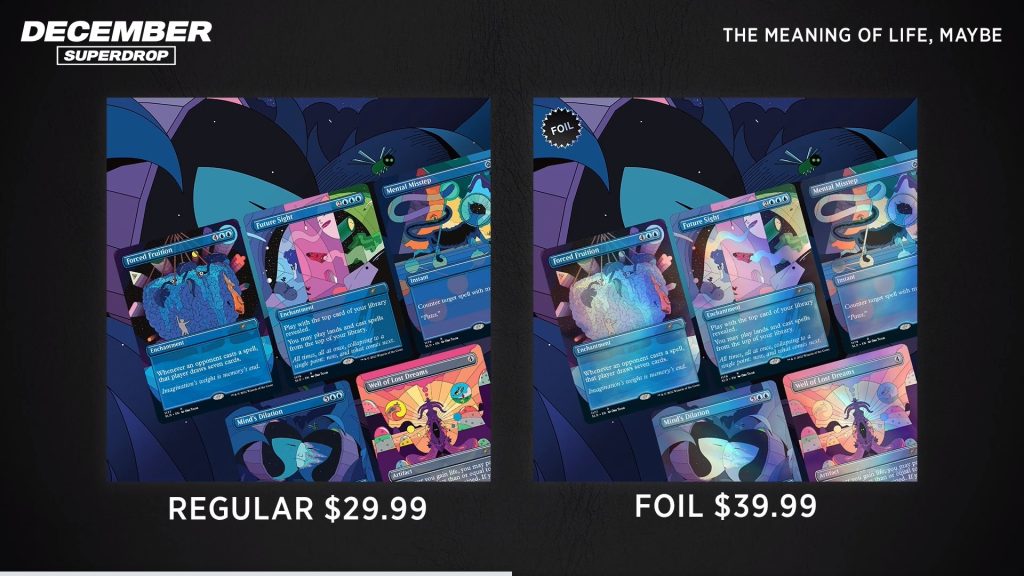 Welcome to the Fungal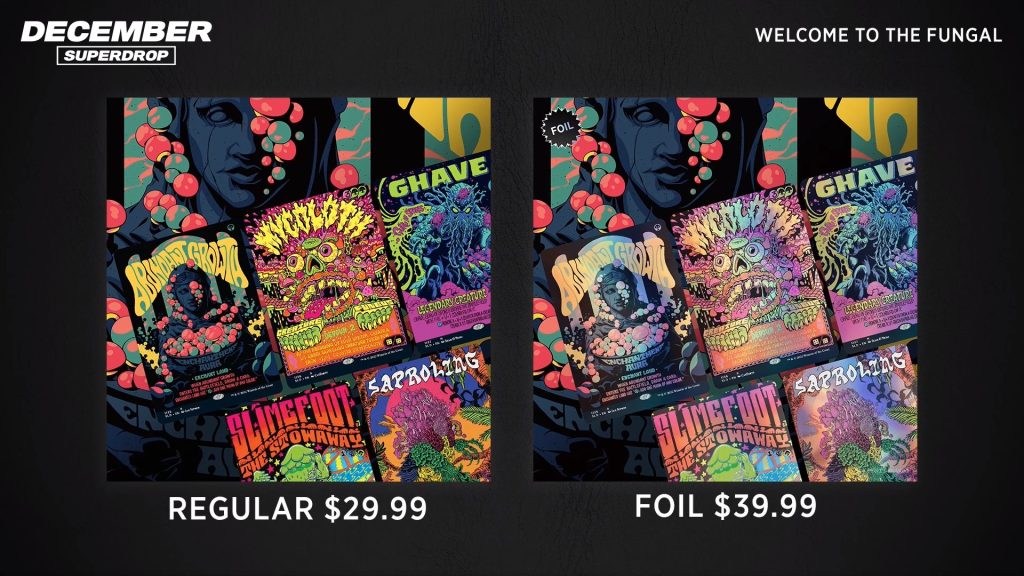 Special Guest: Kozyndan: Another Story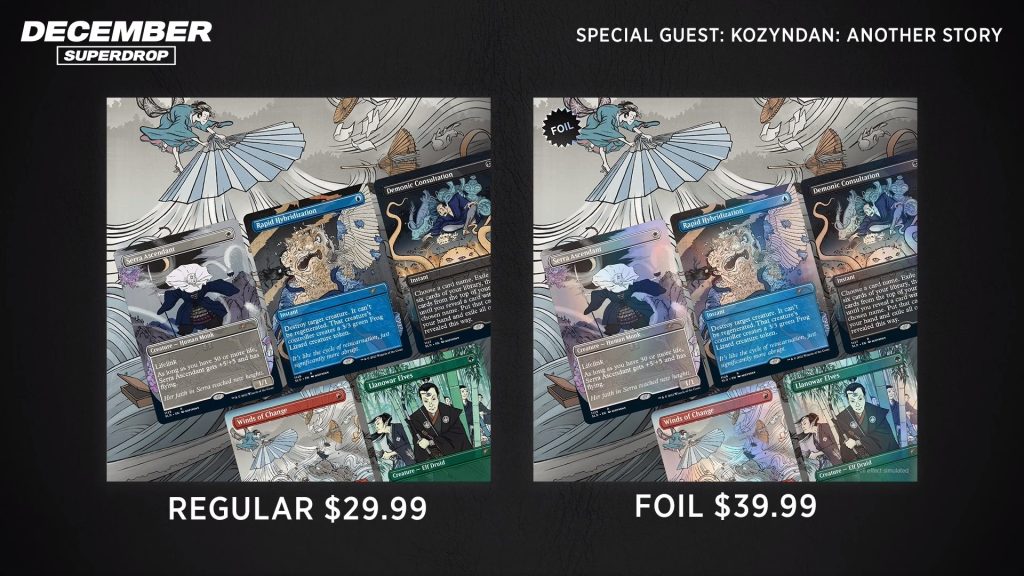 Special Guest: Kozyndan: The Lands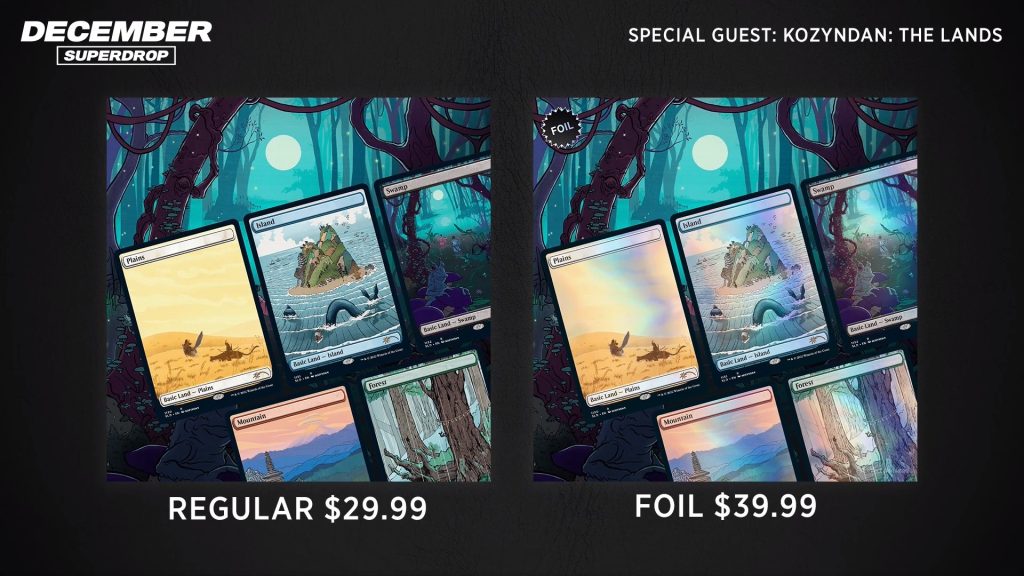 Artist Series: Aleksi Briclot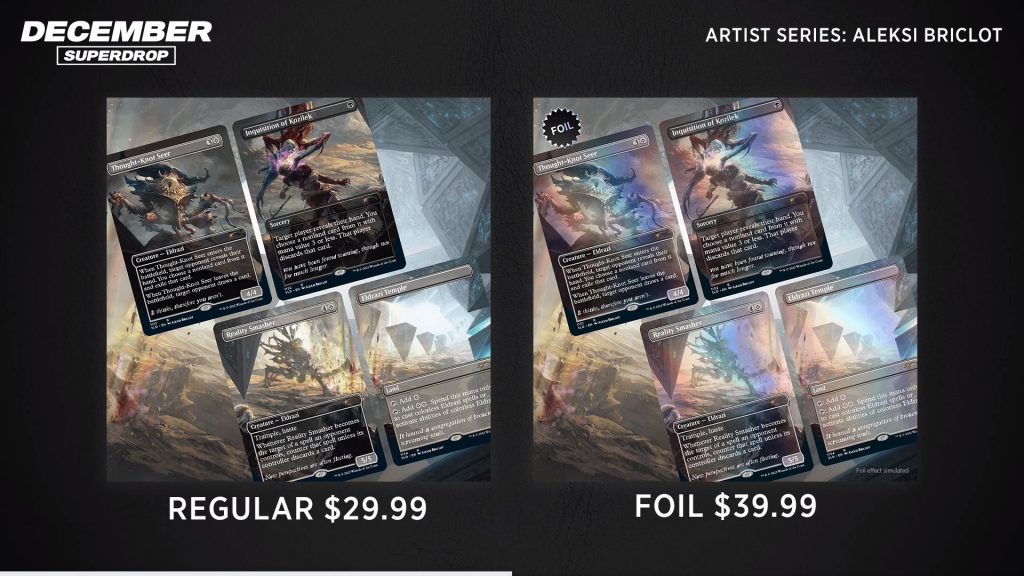 The Art of Frank Frazetta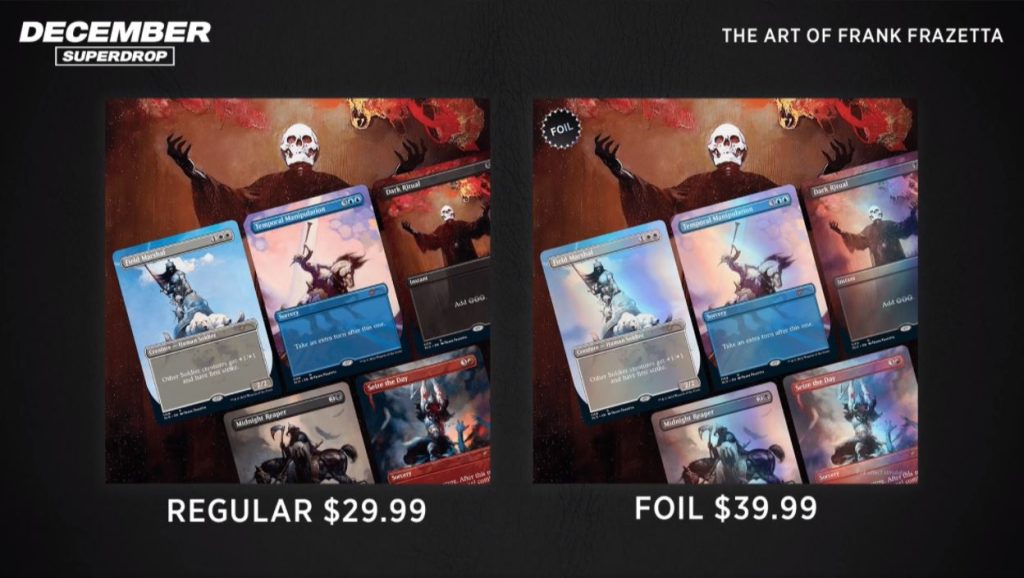 Time Trouble Two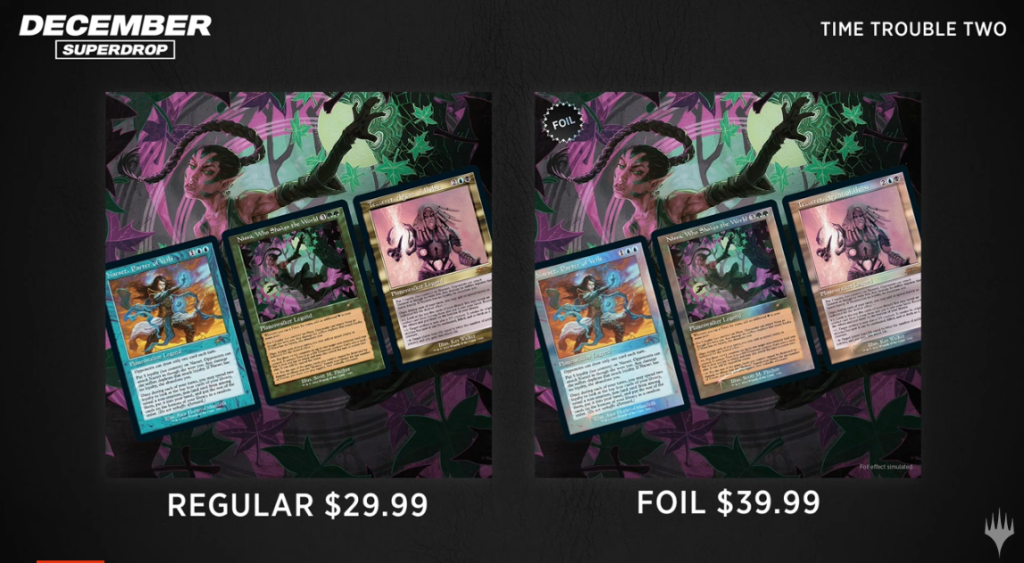 Bonus Card – The Scarab God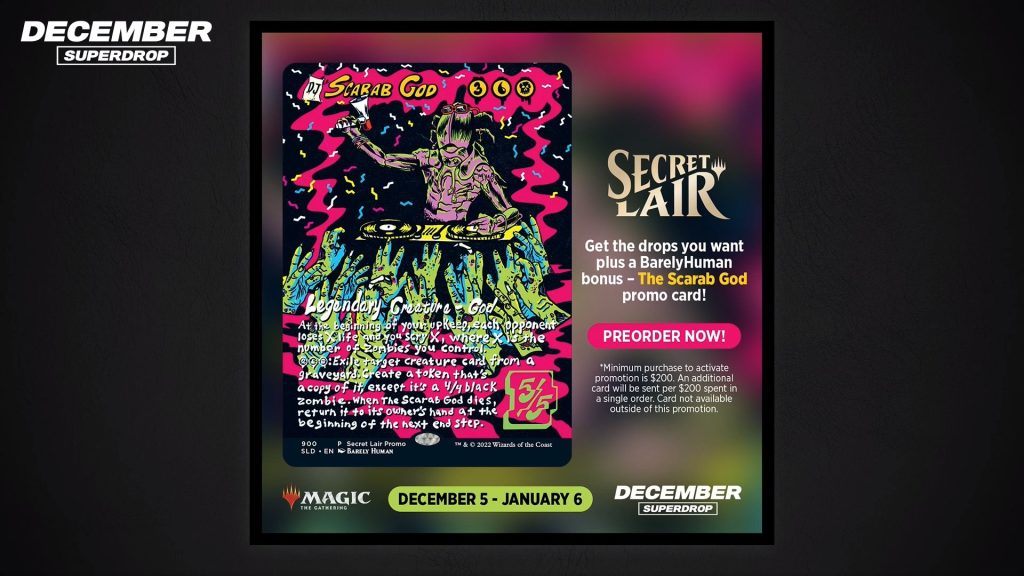 For every $200 you spend, an exclusive The Scarab God will be added to your order.
Bundles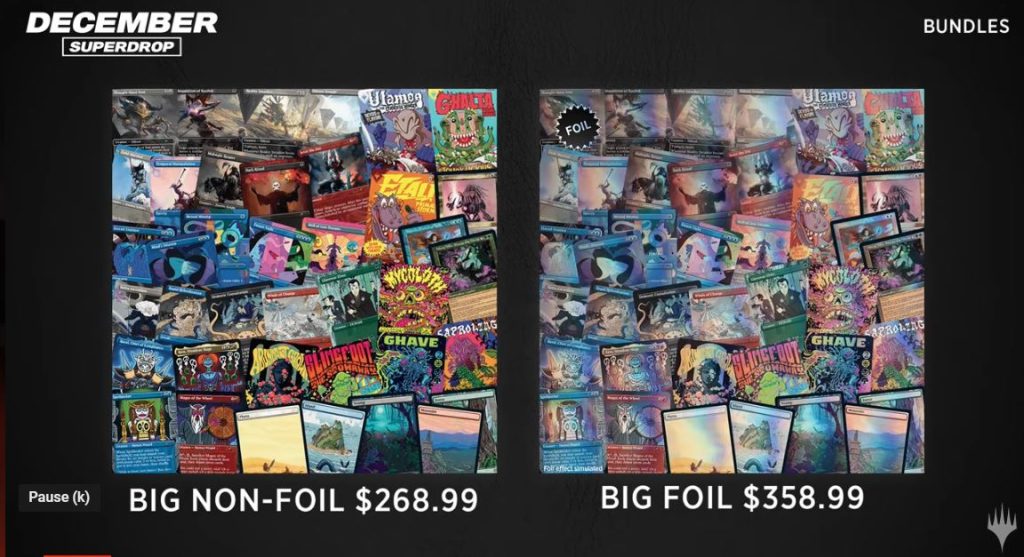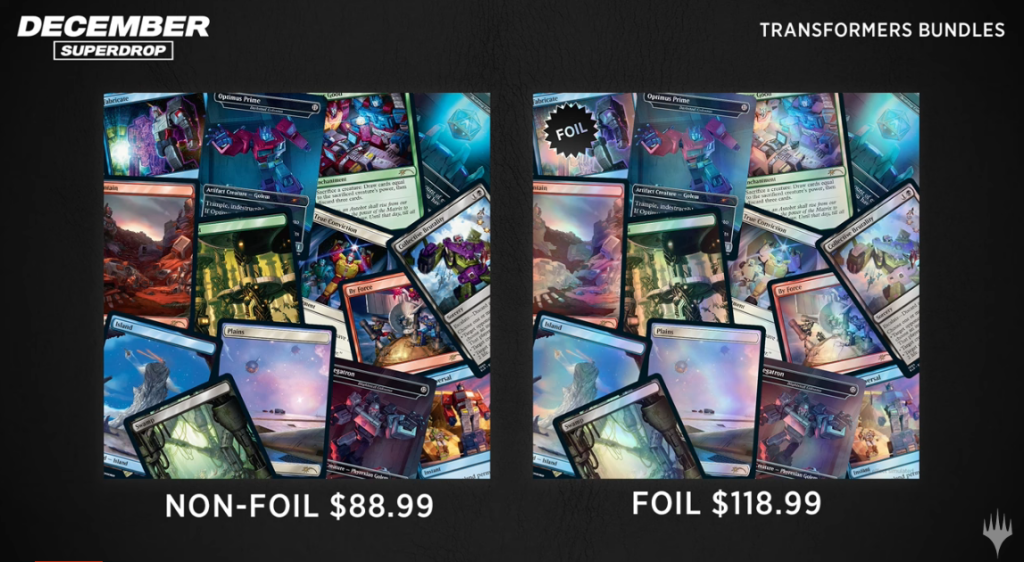 The December Superdrop will be available starting December 5 and will run through January 6.