Back in 2019, Wizards of the Coast (WotC) first partnered with My Little Pony to produce Ponies: The Galloping, a three-card Magic: The Gathering crossover benefitting Extra Life. Now, nearly four years later, My Little Pony is back for another run featuring more ponies.
2019's Ponies: The Galloping included three cards: Princess Twilight Sparkle, Rarity, and Nightmare Moon // Princess Luna. It debuted on HasbroPulse for $50 with $30 going to Extra Life.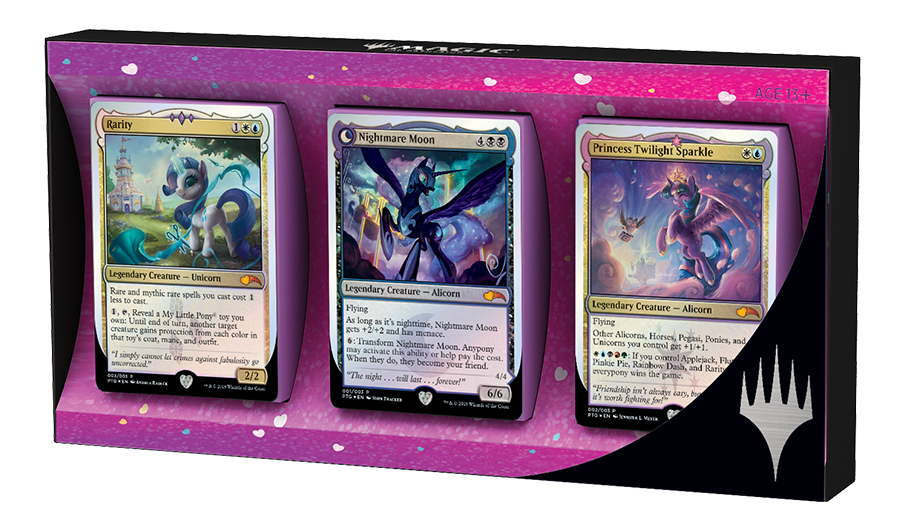 Ponies: The Galloping 2 will featuring four additional Ponies – Rainbow Dash, Applejack, Fluttershy, and Pinkie Pie – as well as a ton of fun extras.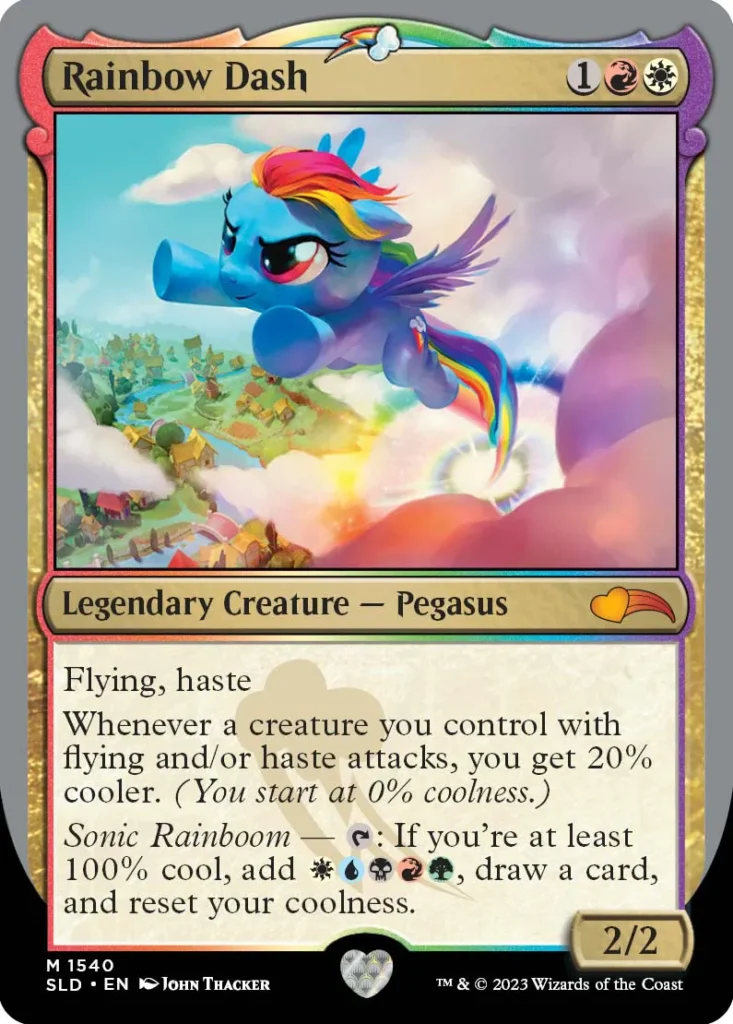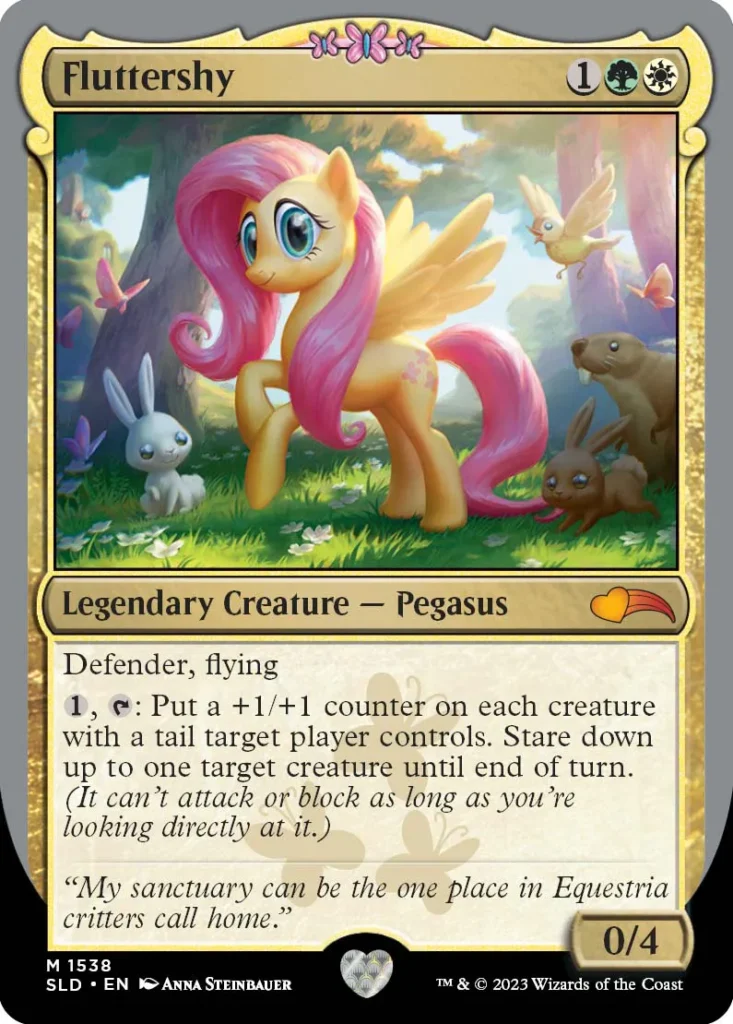 Ponies: The Galloping 2 | Extra Life 2023 Foil Edition
Contents:
1x Traditional foil Applejack
1x Traditional foil Fluttershy
1x Traditional foil Pinkie Pie
1x Traditional foil Rainbow Dash
Ponies: The Galloping 2 | Extra Life 2023
Contents:
1x Applejack
1x Fluttershy
1x Pinkie Pie
1x Rainbow Dash
Extra Life 2023 Sleeve Bundle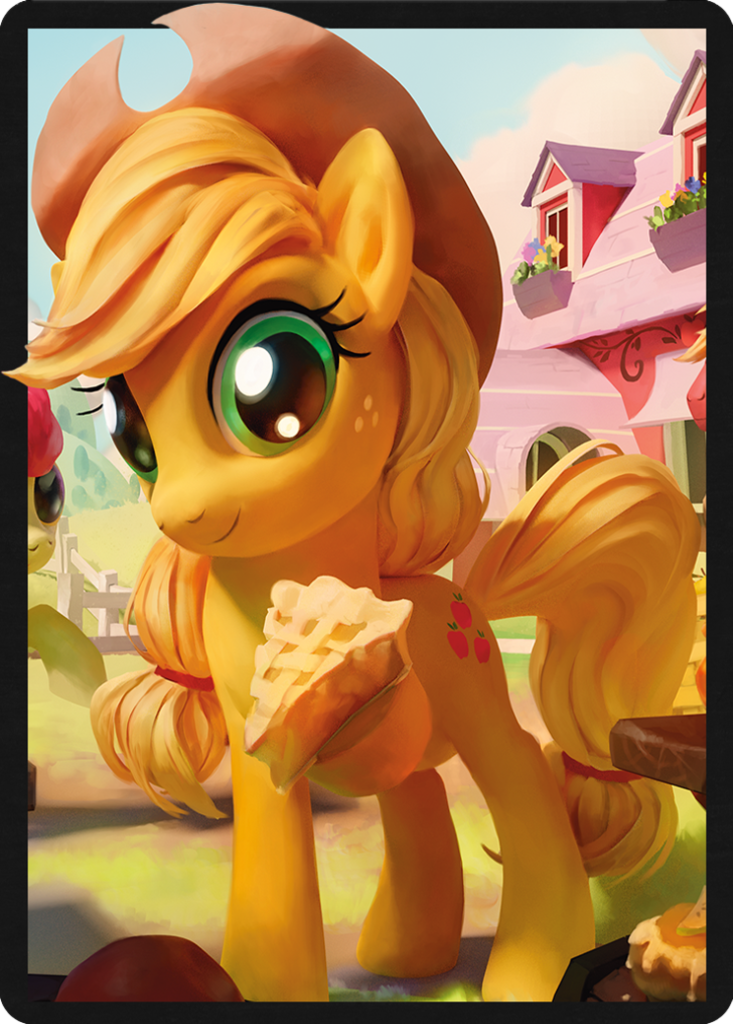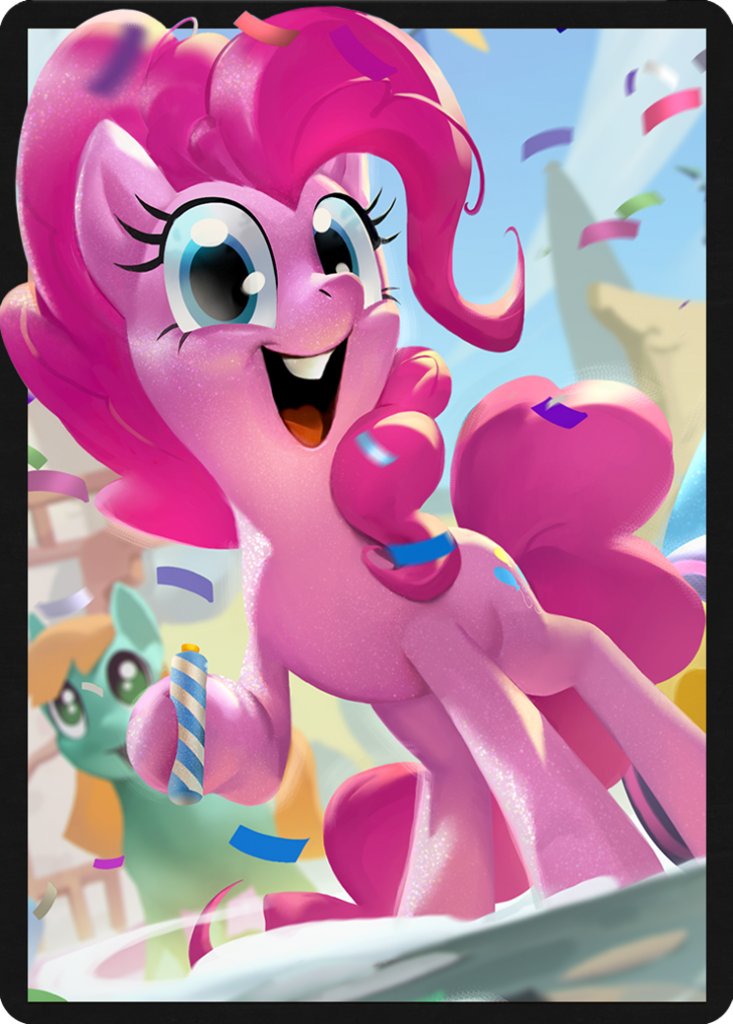 Includes four sleeves featuring art from Ponies: The Galloping 2 | Extra Life 2023.
Extra Life Ajani Sleeve
This sleeve features the Ajani Extra Life 2023 logo art.
Pinkie Pie Avatar
Pinkie Pie avatar
Net proceeds are donated to Extra Life (purchase price less transaction fees), benefiting Seattle Children's Hospital.
Extra Life Gameday
Tune in to the Magic Twitch channel November 4 from 12 PM to 8 PM PT for a special Magic: The Gathering stream with fun twists on gameplay, raising money for Extra Life.
Additional Extra Life 2023 merchandise, including t-shirts, playmats, stickers, and more are available on the Extra Life Shop. This drop will be available until midnight on November 6, 2023 on the Secret Lair website.
Read the original article from WotC.