The first drops from the upcoming Winter Superdrop 2023 have been revealed! Check out Secret Lair: Draw Your Hand and City Styles!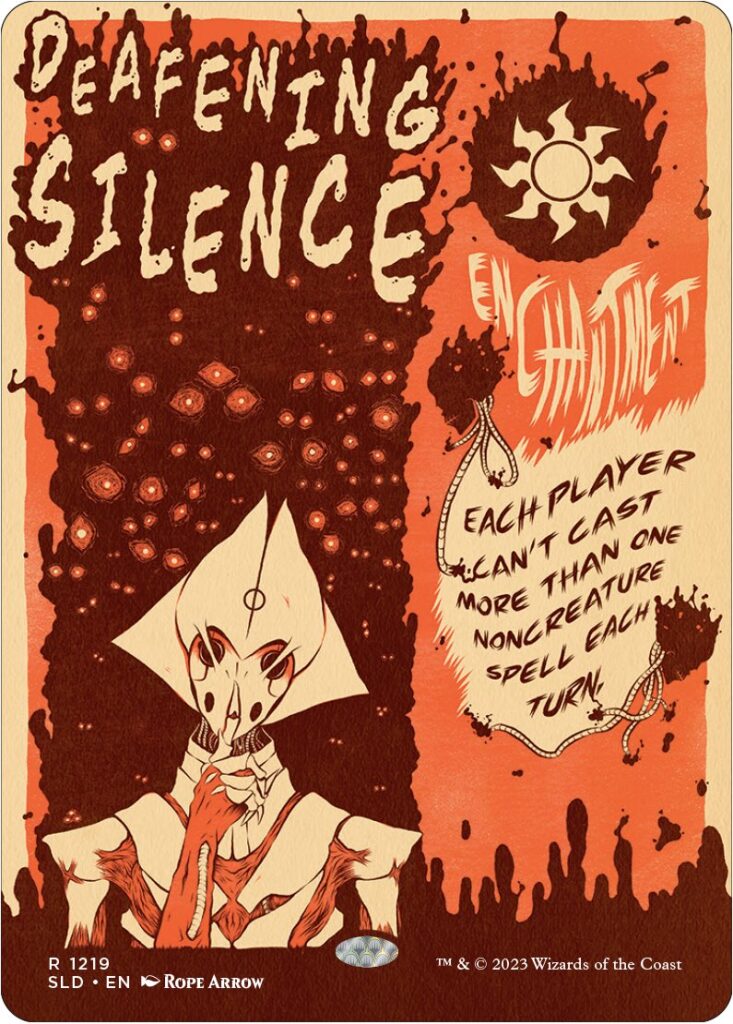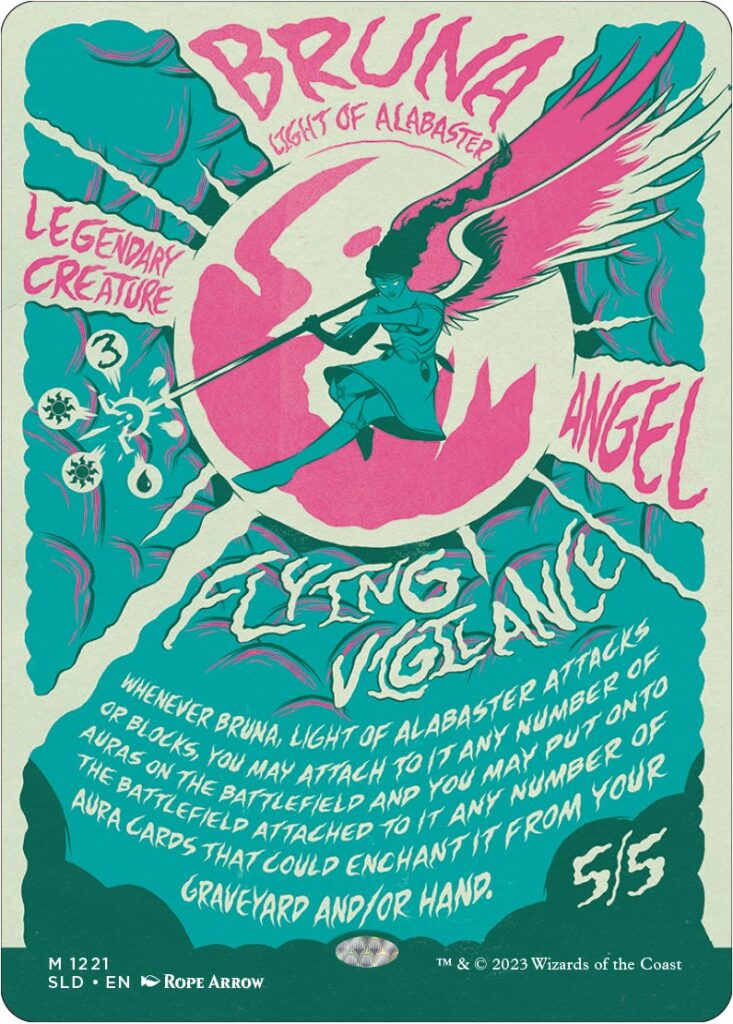 Illustrated by Tyler Day, the Draw Your Hand drop will include four cards – Deafening Silence, Eldrazi Conscription, Bruna, Light of Alabaster, and Counterbalance – and will cost $29.99 for non-foil and $39.99 for foil.
Illustrated by Tsubonari, The City Styles drop features five cards – Sakashima the Imposter, Massacre Girl, Azusa, Lost but Seeking, Teysa Karlov, and Paradise Mantle. Currently, the pricing and treatment information for this drop has yet to be revealed.
The Winter Superdrop 2023 will be available January 30 to March 27.