Earlier this year, Magic: The Gathering surprised its fanbase with a unique crossover with Hot Pockets. Now, in celebration of Magic's 30th anniversary, popular cracker brand, Cheez-It, has revealed a series of limited edition MTG-themed boxes.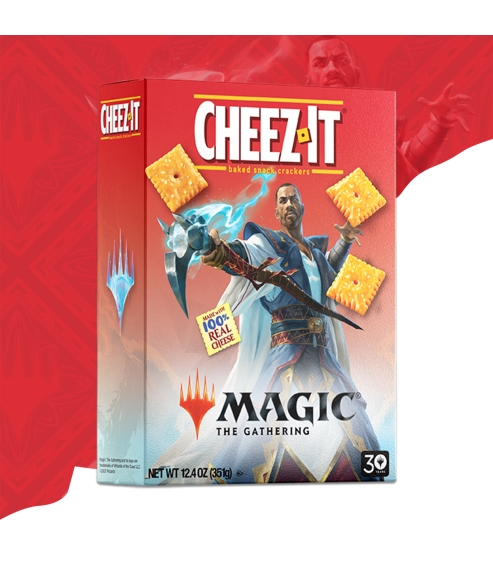 Each bundle costs $15 and comes with two boxes featuring MTG art from March of the Machine. Described as "ultra limited", the initial wave has already sold out online and it is unclear if Cheez-It intends to restock. Not all hope is lost for those looking to get their hands on these coveted crackers however, as Cheez-It is also hosting a free sweepstakes in which you can win a bundle.
While no hard date for shipping has been announced, the website states they plan to ship in "approximately two weeks", likely mid-August.