Streets of New Capenna preview season is underway! Below you'll find each card previewed from Friday, April 8 and more!
Old Money — Streets of New Capenna Theme
Mythic Rares
All-Seeing Arbiter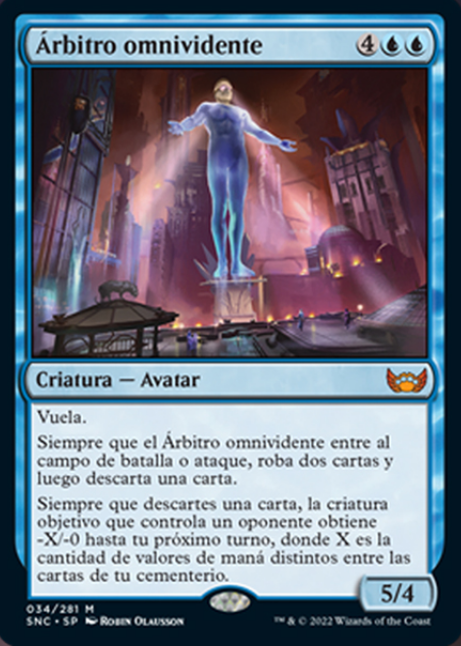 Arcane Bombardment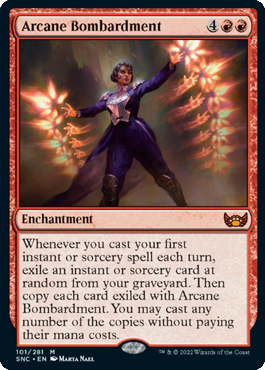 Rares
Evelyn, the Covetous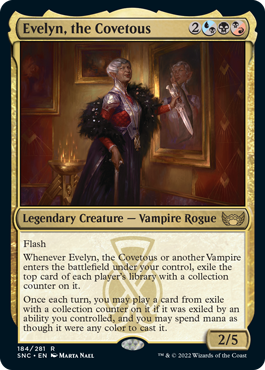 Maestros Ascendancy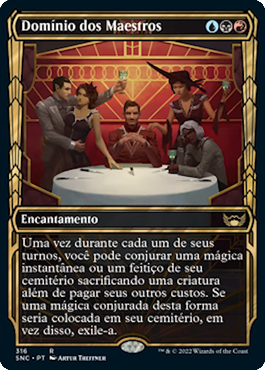 Maestros Diabolist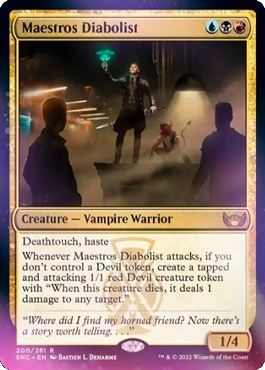 Professional Facebreaker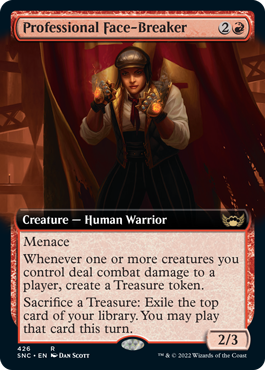 Fight Rigging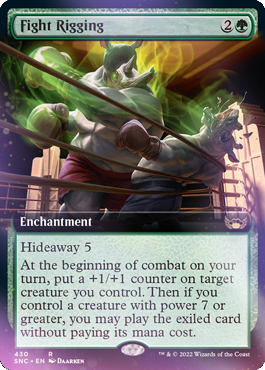 Cut Your Losses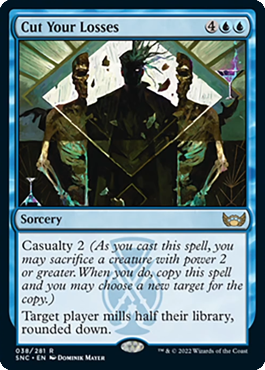 Uncommons
Grizzly Sigil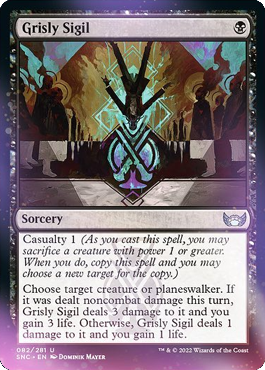 Security Rhox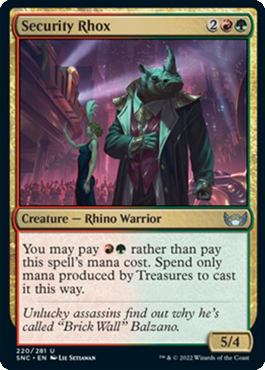 Cormela, Glamour Thief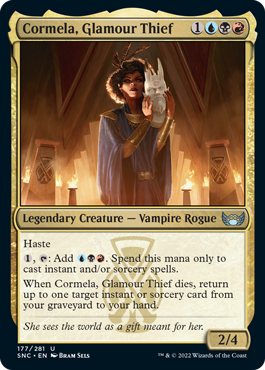 Make Disappear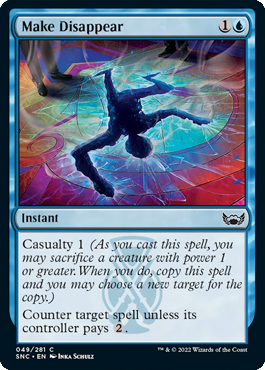 Nimble Larcenist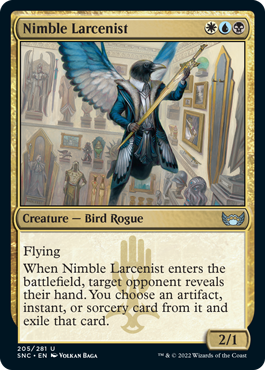 Illicit Disposal
Commons
Join the Maestros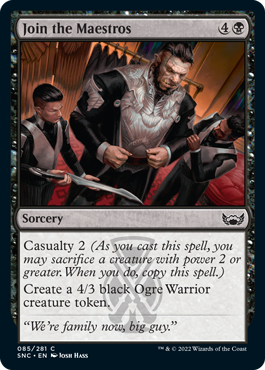 Maestros Theatre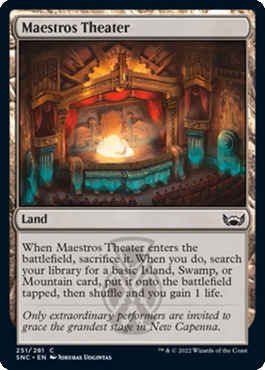 Dig Up the Body
Maestros Initiate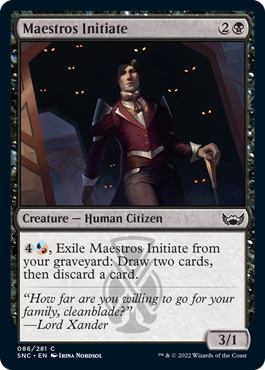 Commander
Phabine, Boss's Confidant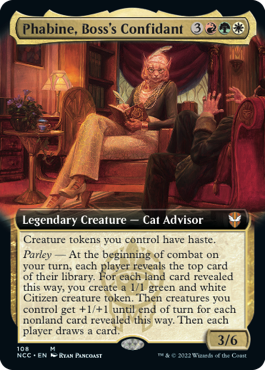 Kros, Defense Contractor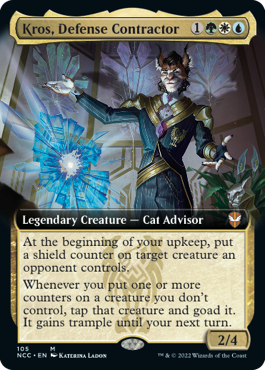 Streets of New Capenna is scheduled to release on April 29, 2022. View our official preview gallery.