Legend Story Studios (LSS) has announced a partnership with Premier Card Grading (PCG) that will make sure Flesh and Blood's prize cards are awarded in mint condition or better.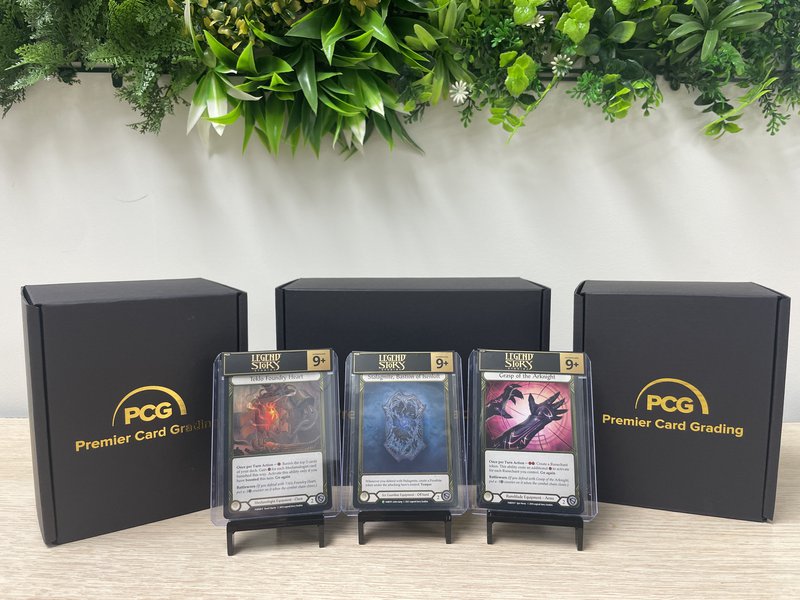 PCG is a third-party authentication service based out of Auckland, New Zealand that was founded by Flesh and Blood veteran Matt Rogers in 2021.
Starting with the Calling in Singapore on August 20-21, all gold cold foil prize cards will be PCG raw grade authenticated 9+. Eventually this system will be implemented for Battle Hardened events, ProQuests, and National Championships.
Calling champion and Pro Tour champion prize cards will be fully graded and slabbed at PCG 9.5 or better. All copies of these cards that grade less than 9.5 will be destroyed.
Read the original article from LSS.