This last weekend featured two massive Modern events leading into Grand Prix Charlotte. The Season Two Invitational and the matching Modern Open in Columbus had very similar results, meaning there's a lot of confirmed things for us to parse about the current state of the format in reaction to the rise of Kolaghan's Command and Grixis in general.
Lesson One: Jund Is Not Untouchable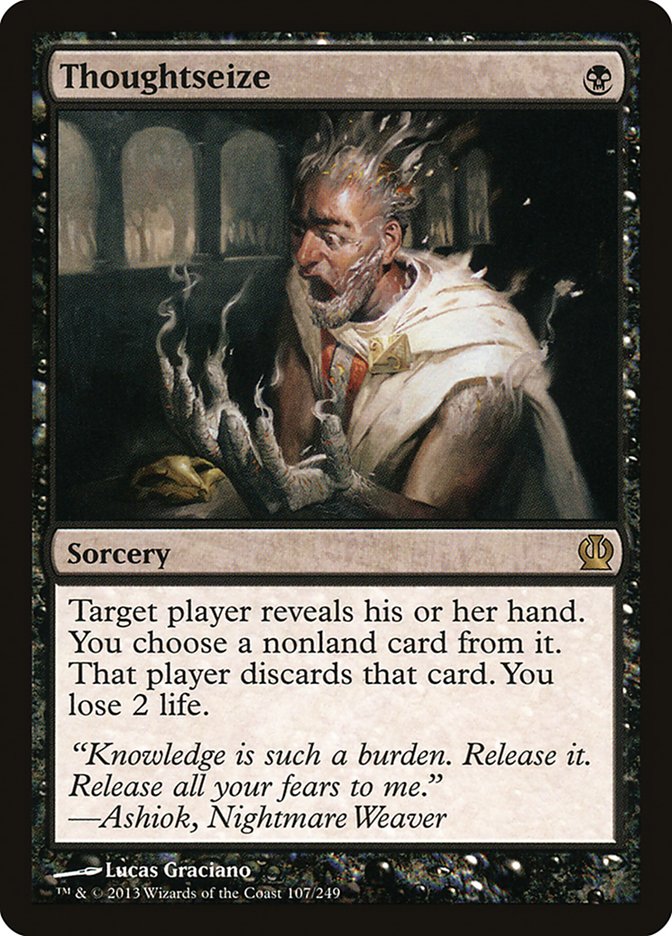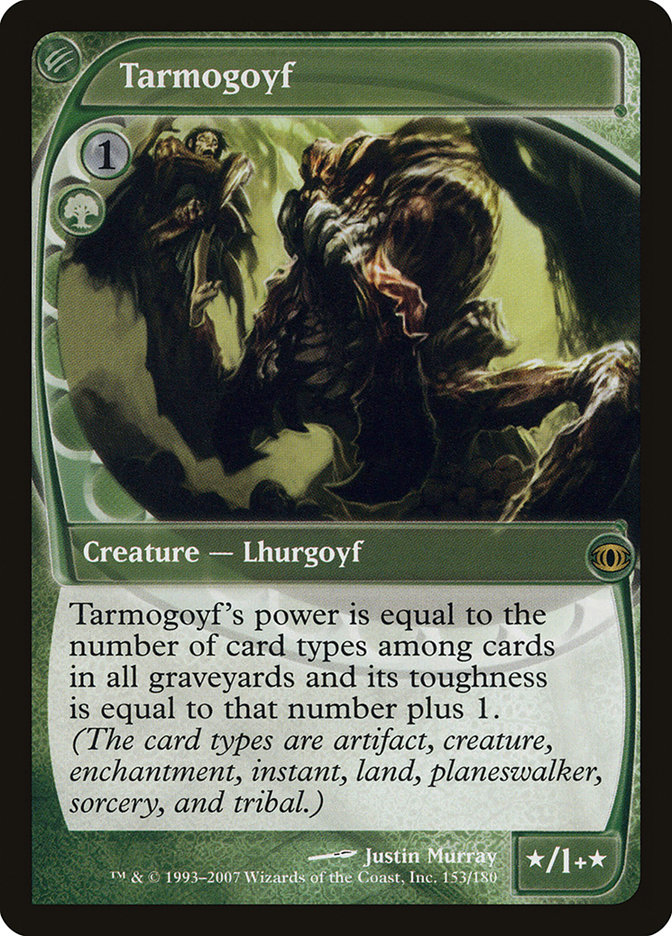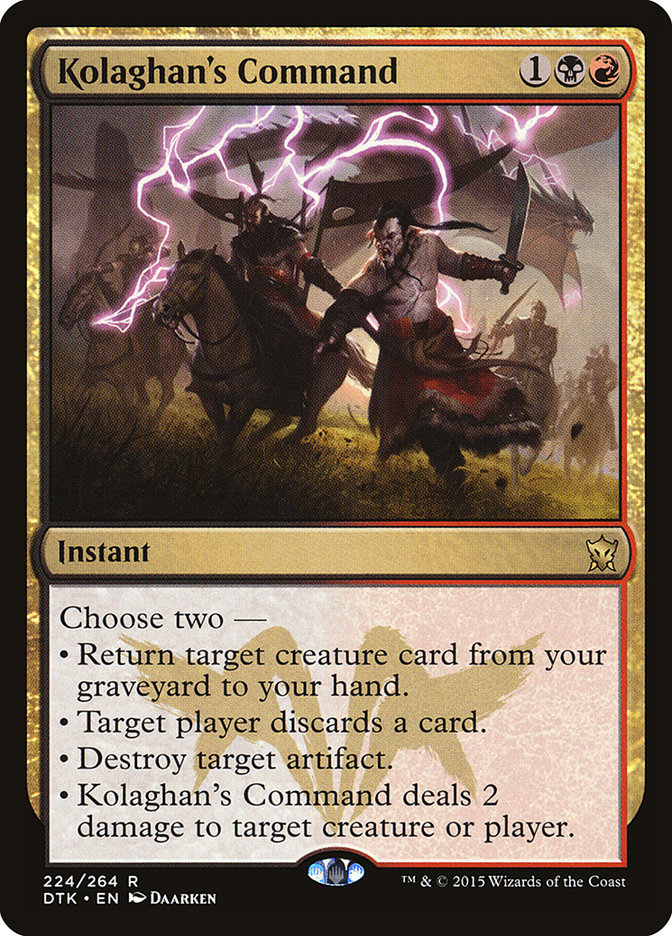 There was a ton of Jund hype going into this event, and it honestly felt like it might be the best deck again.
Then the numbers from the event came in: One Jund deck in the 7-1 or better bracket. Only one in Top Eight of the Open.
Admittedly, this might be slightly unfair to the deck. Lots of Jund fans may argue that Jund isn't really an X-0 deck, but more a 60% against the world kind of thing. It's not necessarily going to break it open and go 7-1, but it's likely to be a rock solid 6-2 with the right build and play.
But I think this even goes beyond that.
If you look at the decks that did well at this event, you see a consistent trend of "This does good work against a Jund opponent." Lots of land-based combo decks, big Grixis decks that brick Abrupt Decay and Lightning Bolt, and Abzan that trumps the mirror with Lingering Souls.
This reflected my experience with the deck in testing. I would win a bunch of matches against "normal things," but I hit a streak of matches that were just the opposite. People with decks that my Lightning Bolts and Abrupt Decays weren't good against, where my attrition strategy was strained by just drawing dead cards. Sometimes I won and sometimes I lost, but I never really felt like I had a strong grasp on any of the matchups. The cards in my 75 just didn't line up well for me to play a solid Jund game and I was caught with half a plan of discard and beatdown. If you draw the Thoughtseize + Tarmogoyf half you would be fine, if not you were just dead.
That isn't to say Jund can't win these "bad" matchups, or even that most of them aren't a lot closer than people think. Even something that seems unwinnable like Tron is likely a 40% matchup. The issue is more that it's very possible that Jund is now walking into a room where you are 45% against the field instead of that 60% we were promised.
There is a lot you can do to trump these matchups, but you have to pick and choose your battles. You can play Ghost Quarters like Gerry Thompson, or Sowing Salt for Tron, or Leyline of the Void again like Gerry to cripple Snapcaster Mage and Tasigur, but that means cutting into your Feed the Clans and Ancient Grudge numbers. Or your sideboard Olivia Voldaren or Huntmaster of the Fells for the mirror. Fifteen is not a lot of cards to work with.
Aside: GerryT, as always, is a master and Leyline of the Void is absurdly good. Not only does it basically make Grixis unable to actually get card advantage, but it does the same thing to Collected Company. Turning off Persist and Eternal Witness basically means their deck is a bunch of crappy creatures that easily lose the fight to Tarmogoyf. That's not even considering that it KO's random nonsense like Living End. The only reason I might not have it in my final GP option Jund list is if I determine I don't need it against Grixis and that I would rather have Anger of the Gods against Company as it also hits Affinity.
Jund is really good right now, but it can't beat everything the same way it could when it had Deathrite Shaman or Bloodbraid Elf as that last extra kick to cover a metagame section or overpower midrange mirrors.
Lesson Two: Amulet Bloom Is Weird As Hell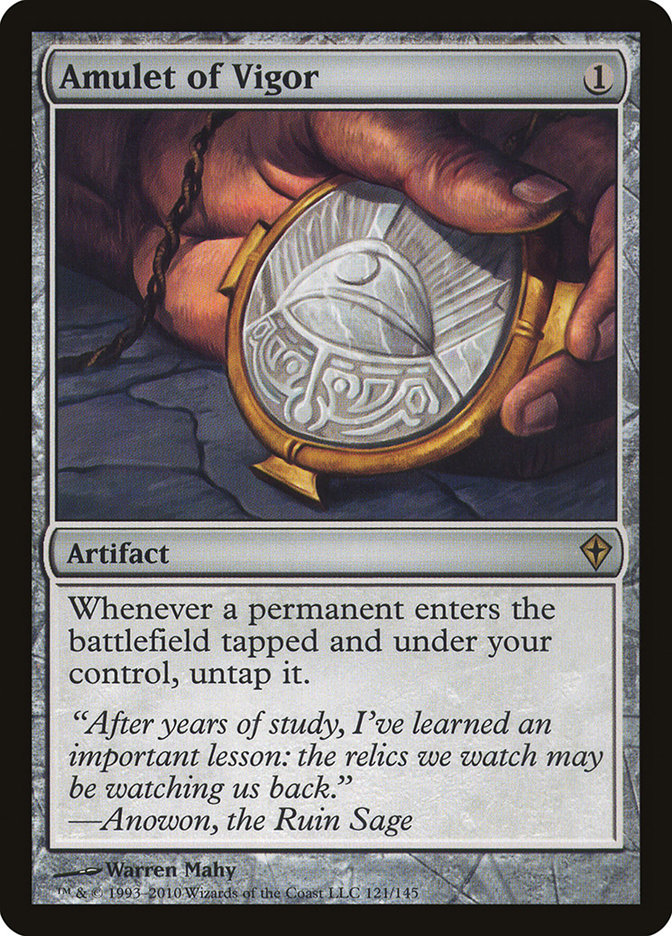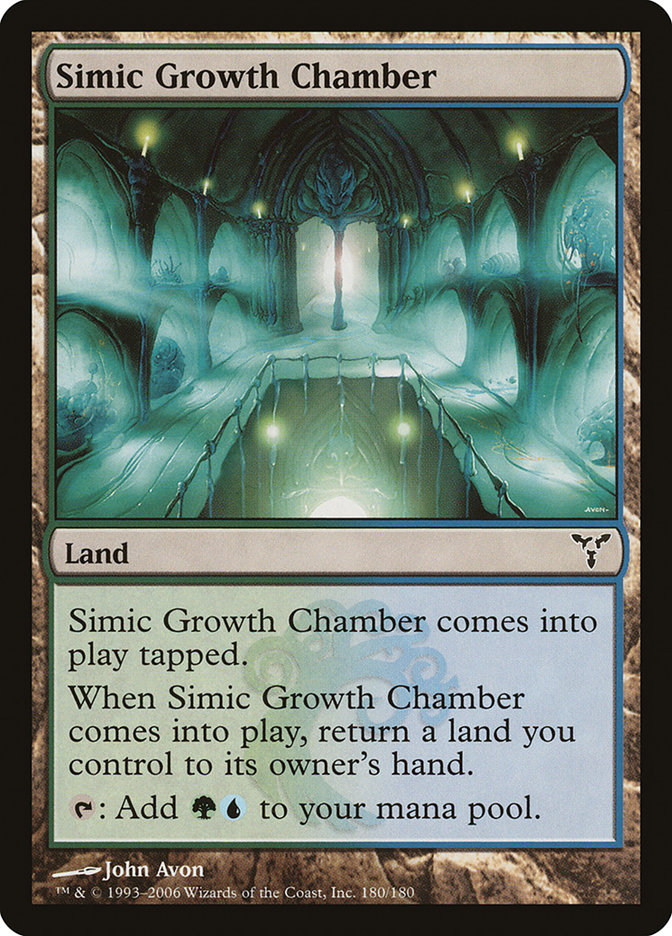 Amulet Bloom was certainly better than everyone was saying coming into the weekend. Well, that is everyone except Chris VanMeter. And Sam Black. So basically everyone who didn't play Amulet Bloom didn't like it, everyone who played it did, and it was either the classic "combo players are too attached to their deck" or the classic "you idiots don't know how to play this deck."
The results sure point to the latter with four Amulet Bloom decks among the 7-1 or better decks, but I think that Amulet Bloom has also been bolstered because no one knows how to play against it.
If you watched the finals of the Season Two Invitational, you saw some weird stuff going on in a match where Amulet Bloom ultimately ended up losing. Not that it wasn't a topdeck away from getting there at a few points, but it certainly wasn't humming along the way it should. Ali said in his winner's interview that a large part of what helped him was knowing how to play Amulet Bloom and seeing exactly what he needed to be playing around in a given turn.
From my experience, here are some of the things I've found that people tend to mess up:
First of all, Amulet of Vigor is not necessarily the most important card in the deck. Sometimes it just kills you, sure, but more often it just kills you faster. Adding Ancient Grudge to your deck to stop an Amulet then spending a bunch of turns leaving it up defeats the purpose of having the card in your deck to begin with. Ali having Nature's Claim was good, but that was because it was a one-drop that he could leave up mana for, had things to do instead with open mana like Expedition Map activations, and really could match Amulet Bloom on power if he could just stay alive to start casting his seven-drops. He also wasn't relying on every card to piece together a win the way a fair deck might, and as such could afford to draw a potential blank against a Summer Bloom-only hand. I'm not saying to not board in your Ancient Grudges against Amulet Bloom, but it isn't going to do nearly as much work as you think it will.
Similarly, land destruction is good but only a temporary solution against Amulet Bloom. Their deck has how many lands? The deck isn't Tron, where keeping them off of their Urza's Power Plant destroys five mana. Killing a non-bounceland is still only one turn of development you have put them back. They will draw another land relatively quickly to come back. You either need to kill basically all of their lands for this to work (Blood Moon counts here) or use land destruction as a Time Walk that you exploit to actually kill them.
The fact that Amulet Bloom gains ground on Jund after sideboarding is also really counterintuitive. The game-one plan of just making a Primeval Titan is something Jund can counteract. If you keep the Amulet Bloom player from being able to fully go off with Abrupt Decay on their Amulet or just leaving up Terminate, you can put them in the bind of being unable to get both Khlani Garden and Pact of Negation via Tolaria West with their Titan trigger to stop both Liliana's -2 effect and a kill spell. While it's possible they could set up given enough time to do both, Liliana also stops that option by +1ing into a nasty ultimate as a clock. The sideboard swap to Hornet Queen and Thragtusk really changes that dynamic by making both Liliana of the Veil and spot removal in general much worse. I'm not sure if the answer for Jund is just to accept this is something that will happen and play on through it or start finding answers to at least the Hornet Queen part, but I'm willing to bet a lot of people based their testing here on the typical "only game ones" playtesting fallacy.
On the flip side, the match really showcased the power of Spellskite against Amulet Bloom. If you have Spellskite in play and can pay for a Hive Mind copied Summoner's Pact, it is actually pretty hard for Amulet Bloom to just one-shot you. They can stick a Primeval Titan and use it to chain into another Primeval Titan or Pact of Negation off of Tolaria West, but Slayer's Stronghold and Sunhome, Fortress of Legion are turned off. Bashing through a free counterspell or a chain of Titans isn't a given, but getting the room to work that angle instead of just being dead is a huge gain.
If you are going to try to beat Amulet Bloom, don't do so based on any assumptions beyond Blood Moon works. Things are way trickier than they look on both sides of the game.
Lesson Three: Beating Tron And Beating Amulet Is Very Different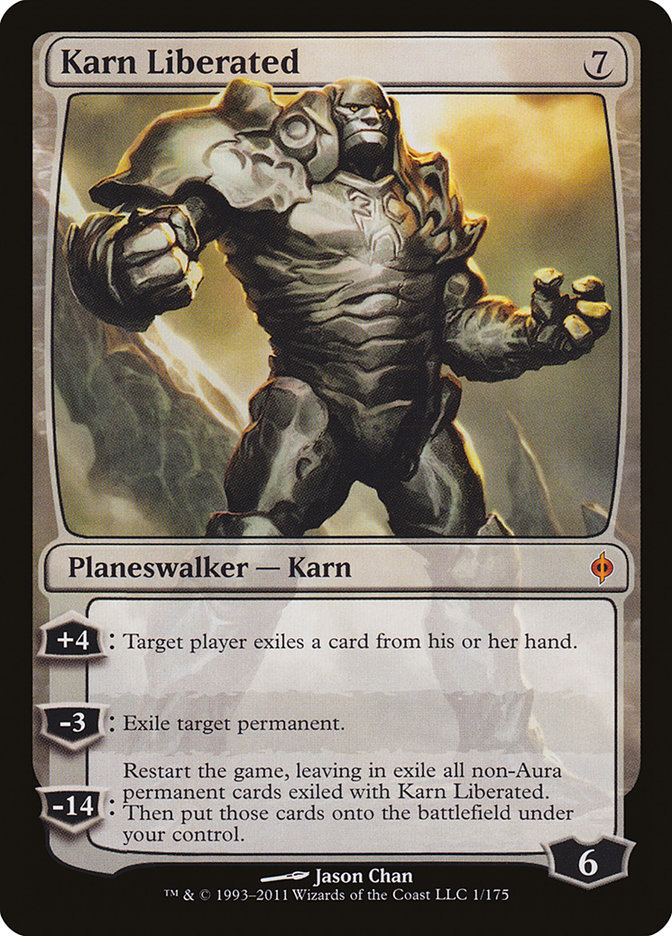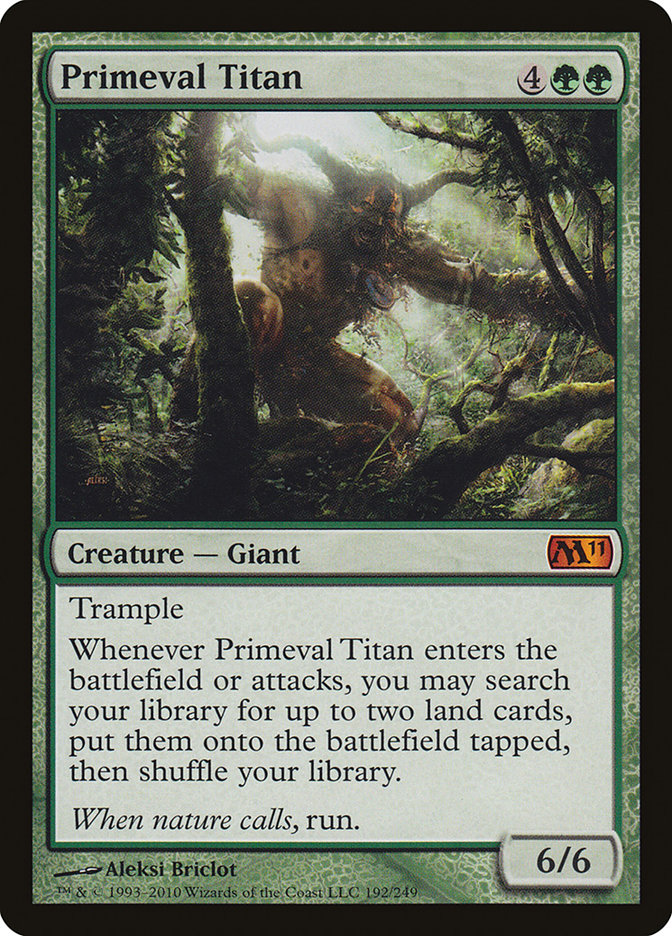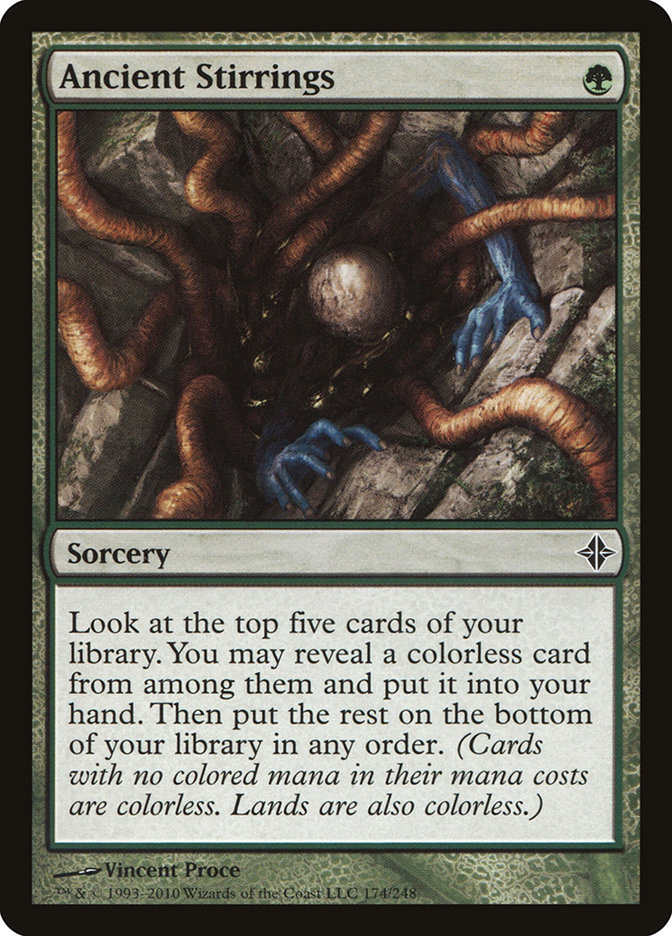 This isn't really from this weekend. It's more a list of things that I've known for a long time.
Similar to Amulet Bloom, the first land destruction spell against Tron often isn't enough, but more because the deck is just so good at finding the next Tron piece. That said, the second one is definitely better than the first, and the third in a reasonable timeframe is also pretty miserable, so it isn't quite linear like it is with Amulet Bloom. The amount of time it takes to recover from a land destruction spell with Tron is often longer than it is with Amulet Bloom as well, so while you still want to do something with the time your Stone Rain bought, it's not as high pressure as it is with Amulet Bloom.
Unlike Amulet Bloom, Blood Moon is not enough to beat Tron. It's actually close to even how many games with Tron I've lost specifically to Blood Moon versus the number of games my opponents have lost to their own Blood Moon turning off their Cryptic Command or Inkmoth Nexus. As we saw in another one of Ali's games, the Tron deck doesn't actually need Tron to play Wurmcoil Engine. Again, the deck is twenty lands, twelve land tutors and a bunch of cantrips. Tapping seven lands and casting Karn Liberated the way he was intended to be cast is a real thing.
People will show up with mediocre tools to beat both of these decks. Odds are those are the same people that will be stunned when they end up losing to them.
Lesson Four: Affinity Is Still Real And Only Gets Better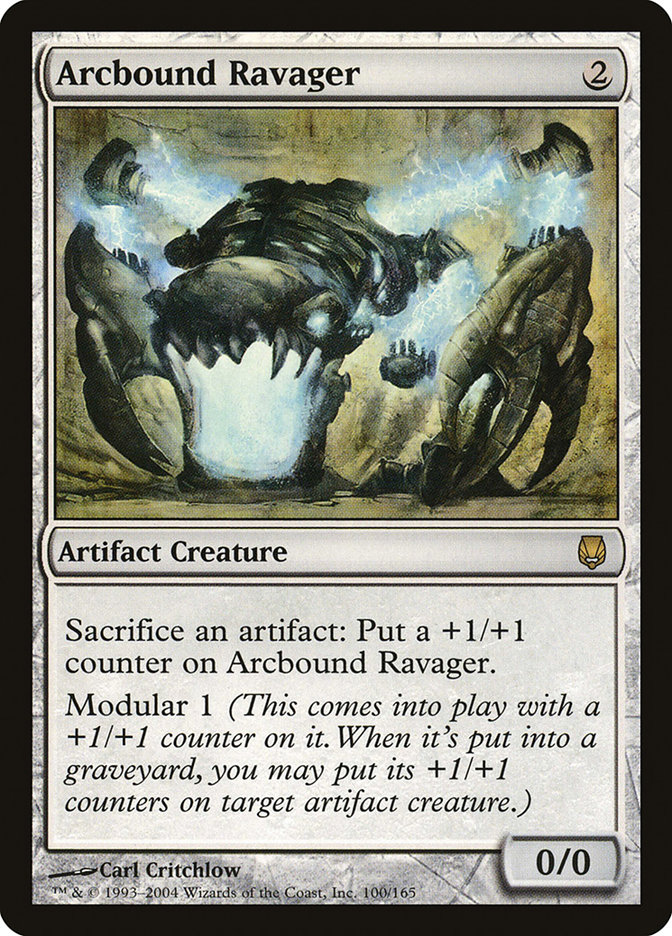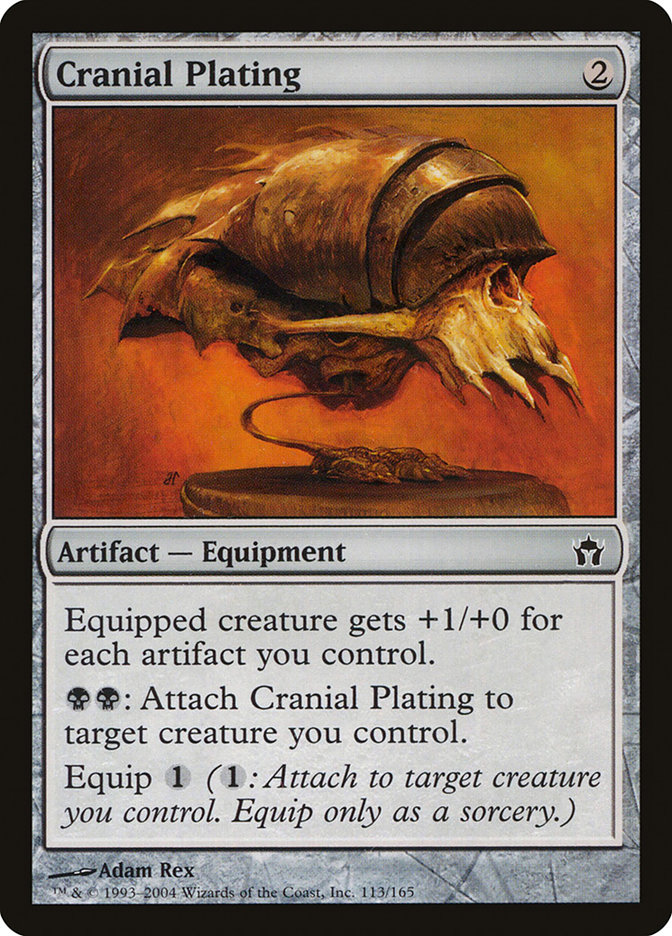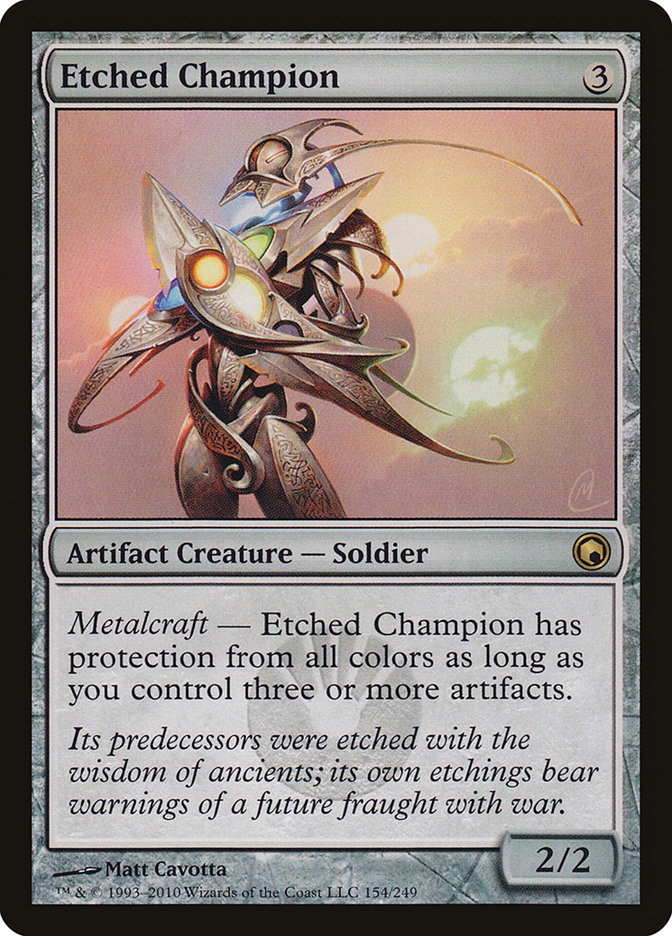 I kind of assumed it was time to put down Affinity. Kolaghan's Command represents a fundamental shift where a bunch of new decks get to play maindeck answers to Cranial Plating, and that's even beyond the number of Electrolyzes, Spell Snares, and whatnot going around.
Except two Affinity decks went 7-1 at the Invitational and another made the top four of the Open. There wasn't even a real consensus between the builds in terms of the flex slots or sideboard, so it wasn't like people found the right list to crack the metagame with. They were just being people who liked giving the good old fashioned Robot beatdowns.
Turns out that despite Grixis gaining a way to interact with Cranial Plating, it still doesn't have an actual hate card. Shatter plus kill a creature is nice, but it doesn't really match up to Ancient Grudge in stopping multiple threats or Shatterstorm in handling an Etched Champion. None of the Grixis decks had real Affinity hate, and having played a ton against Jeskai Control that means that you are likely going to win the average match against them. You can lose to a lot of Electrolyze + Kolaghan's Command + Snapcaster Mage nonsense, but unless they have a Stony Silence style effect to actually spike some free wins, Affinity can easily get out under these control decks or even just out grind them.
Seriously, this Sultai Delver deck has just a single Hurkyl's Recall. Is it even worth trying at that point? Is Recall even good enough to beat Affinity out of a deck like this? I almost would rather just have another Darkblast. The blue artifact hate in this format is just not Energy Flux (PS: Affinity also won the Energy Flux Pro Tour when that was a thing a decade ago, also in Columbus).
Jund also has Kolaghan's Command, but is cutting down on Abrupt Decay to fight over seven-mana Zombie Fishes and other new nonsense. Their average number of game-one answers to Plating has not changed, and odds are their sideboard only has two Shatterstorms or Ancient Grudges. Speaking from experience again, that isn't enough to solidly beat you. There's also a notable difference in matchup between Jund, which has no flying blockers and is definitely in danger of being killed via chip shots, and Abzan, which has the problematic Lingering Souls and no Dark Confidant. At Pro Tour Fate Reforged, Abzan was everywhere and Affinity was not a great option. At this event Jund was the more popular option, so Affinity went back to having a good matchup against the B/G deck of the week.
What about the getting better part? Affinity matches up extremely well against both Tron and Amulet Bloom with relatively minimal adjustment. You are still going to lose to Amulet Bloom's turn-two kills, but you might actually have a similar rate of turn-three kills. It's also worth noting that the usual "turn two kill" of attacking with a non-lethal Primeval Titan might not be good enough when Amulet Bloom is on the draw as Affinity can just swing back with fliers for lethal. As for Tron, they have interaction but are just fundamentally slower. And if more Tron decks trend away from Oblivion Stone towards Ugin, the Spirit Dragon, it becomes even more of a joke. After sideboard, Affinity pulls ahead more than either of these decks could thanks to access to counterspells or Thoughtseize.
If you are playing a fair deck this weekend, really consider whether you actually have enough Affinity hate to win before submitting your sideboard.
Lesson Five: Wild Defiance Is The Real Deal In Infect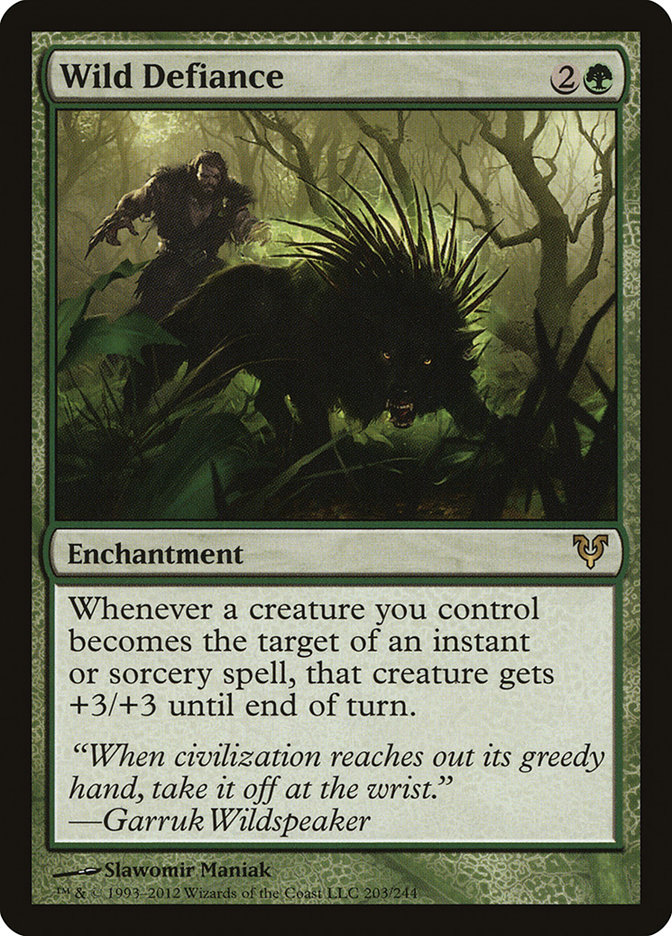 This is a quick one. Despite a notable absence from the Invitational, two Infect decks Top Eighted the Modern Open. Both lists featured multiple copies of Wild Defiance in the maindeck. As I mentioned last week, that card seemed to be in a good spot with the uptick in damage-based removal and the lower Abrupt Decay counts in most decks. Turns out the results confirm this.
I think the difference in results between events likely has to do with the higher concentration of Jund at the invite-only event. This trend has held up for a ton of Modern events over the years simply because you can't expect 30% of 1000+ person event to be playing with Tarmogoyf and Dark Confidant, but 30% of a 400-person field is easier. Despite Wild Defiance being good there, I still don't want to play against Jund with Glistener Elf.
That said, if Jund is going to be diluted out of the metagame and already on the way out, Glistener Elf is real nice against both Tron and Amulet Bloom. This is a deck that I was dismissing up until this weekend moved the metagame ahead a tick but is now back on my testing docket.
Based on these and the general direction of the metagame, I'm expecting the following trends from this Grand Prix:
Blue Control that doesn't play Blood Moon will be virtually non-existent. Blue Control with maindeck Blood Moon will be the thing some contingent tries to make happen, and it will likely keep stealing games from people for no reason until someone catches on and puts them in their place.
There will be a soft shift from Jund to Abzan that will be significantly less hyped. Losing faith in Jund and immediately jumping to its nearest kin doesn't feel good to people who played Jund, but for people looking at B/G from the outside, Abzan is a clear winner.
The impact of Tron and Amulet Bloom results will mostly be seen in other people's decks. Both of these decks are rather intricate and hard for a lot of people to assemble and learn on short notice. If anything, expect more Tron as the cards are easier to obtain and casting Karn on turn three is still fairly easy.
I don't know exactly where that puts me. I could see playing decks anywhere on the spectrum from Jund to Tron to Grixis of some variety to Infect. While a few truths hold for any deck choice, there's a ton of small factors that define whether one choice is average or a smash hit. I plan on putting a lot of work in over the next week, but even then it seems hard to really settle on something I'm sure is a great option at this point.