There's a major change afoot in Commander. In case you missed it, here's
today's announcement:
January 2019 Update

21 January 2019
CARDS
No Changes
RULES
No changes

As usual, we discussed many of the borderline cards that players
throughout the community chat about; we're okay with where we are at
the moment. We spent more of our time this quarter on a different kind
of change.


As the popularity of Commander grows, it's important for the Rules
Committee to hear from a broader range of voices who share our vision
of Commander and can contribute new and novel methods of implementing
that vision. With that in mind, we're excited to announce the formation
of the Commander Advisory Group (CAG) to serve as the primary advisory
body to the Commander Rules Committee (RC). Its membership is composed
of well-known and well-regarded personalities from the Commander
community. Members serve voluntarily, for indefinite terms, and at the
discretion of the RC. Their role is to provide feedback on topics
suggested by the RC and raise issues that they believe need attention.


We searched far and wide to find the folks we think will best support
our goals for the CAG and represent the great individual diversity of
the people in the Commander community. There were definitely a greater
number of deserving candidates than we had slots for. The members are:


Adam "Stybs" Styborski: Magic writer, content manager, 10-year
Commander player, GP and Pro Tour Coverage team member. Twitter:

@the_stybs
. Webite:
thepaupercube.com


Charlotte Sable: Level 3 Judge, rules guru, Commander player since the
EDH days. Twitter:

@JqlGirl
. Webite: magicjudge.tumblr.com

Josh Lee Kwai: Former movie trailer editor at Disney and Universal.
Current CEO of


The Command Zone

channel on YouTube and creator/director of

Game Knights

. Twitter:
@JoshLeeKwai
Rachel Agnes: Content creator, a self-described

Faerie girl in an Eldrazi world. Commander player for about five years,
huge Commander Cube fan. Rachel Agnes

on Facebook
and
@baetog_
on Twitter and Twitch.

Ron Foster: Long time Organized Play figure, former Global Manager of
Grand Prix program; Japanese translator; brought/popularized Commander
in Japan. Commander player from nearly the beginning. Twitter:

@RonMFoster
Shivam Bhatt: Co-host of the
Commanderin' podcast
, cultural critic. Commander player since 2011. Twitter:
@ghirapurigears

Please join us in congratulating them on their selection and welcoming
them to the team.

The release hits the major points, but I'd like to get into a few more of
the details and expand upon the announcement. First, just a little more
about the people from my personal perspective.
Adam "Stybs" Styborski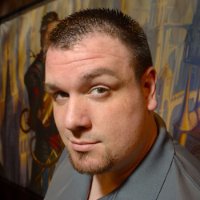 I've had the pleasure to work with Adam on coverage teams and play a fair
amount of Commander together (although it's been too long since we've
played; I think the last time was at the last GenCon I went to). In some of
our early discussions, he's already demonstrated the kind of great
organizational mind that the CAG will see great benefit from. His preferred
style of play is probably the closest of the CAG to my own.
Charlotte Sable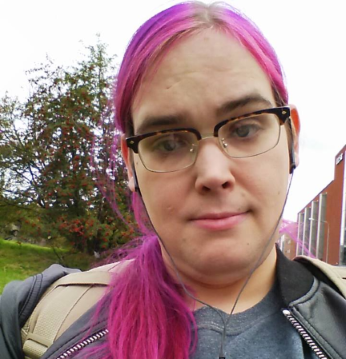 Another person I've had the pleasure of working and playing games with, in
this case as a Judge, I was always impressed by her tireless dedication to
the game, an attitude I fully expect her to bring to the CAG. She brings a
depth of rules knowledge along with her, one that challenges even Toby's.
Josh Lee Kwai
>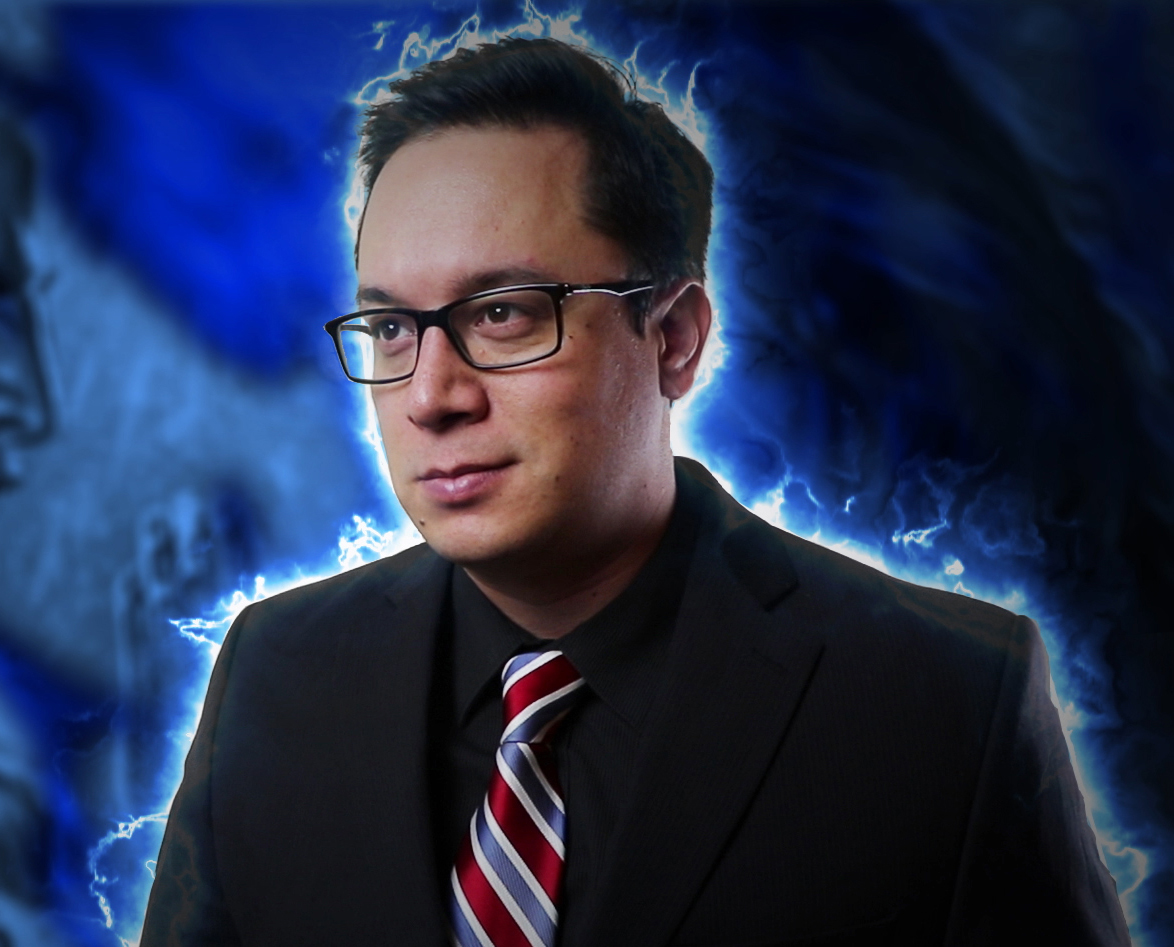 It's pretty legit to call JLK a Commander superstar. We were both guests of
Wizards of the Coast for the Commander celebration at Mox Boarding House
back in September for PAX West. Although I regret that we didn't have time
to sling spells together, I'm happy that we had some decent, if brief,
chats – which may have subconsciously planted the seed of the CAG idea.
Rachel Agnes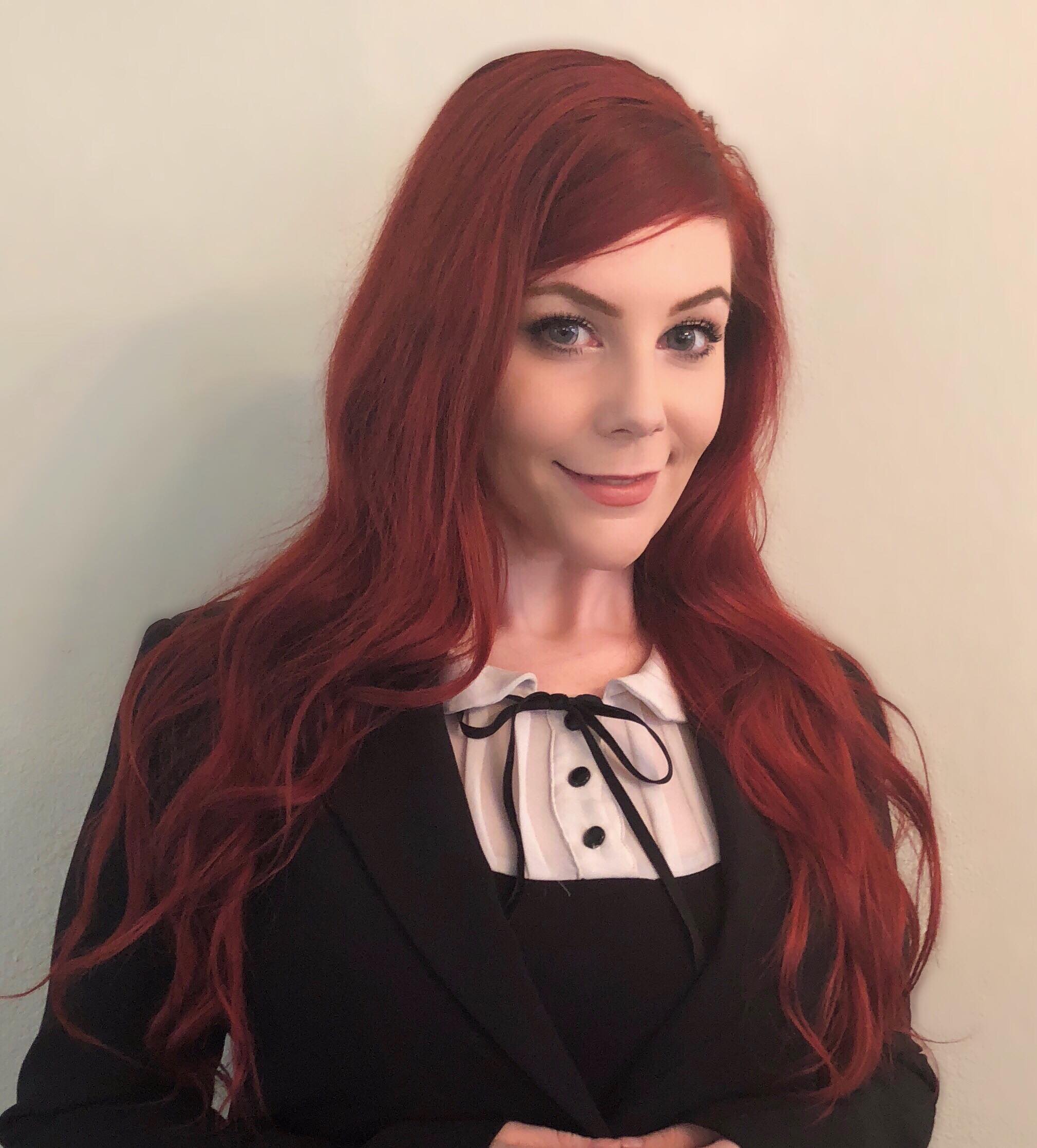 When we were looking for people for the CAG, we surveyed folks whose
opinions we trust for recommendations. So many of them, to include other
folks on this list, brought up Rachel's name that we knew we had a winner.
We've never met in person, but in our discussions leading up to this point,
I was particularly impressed by her balance between seriousness and fun.
She's apparently also a

savagely good Vintage player

.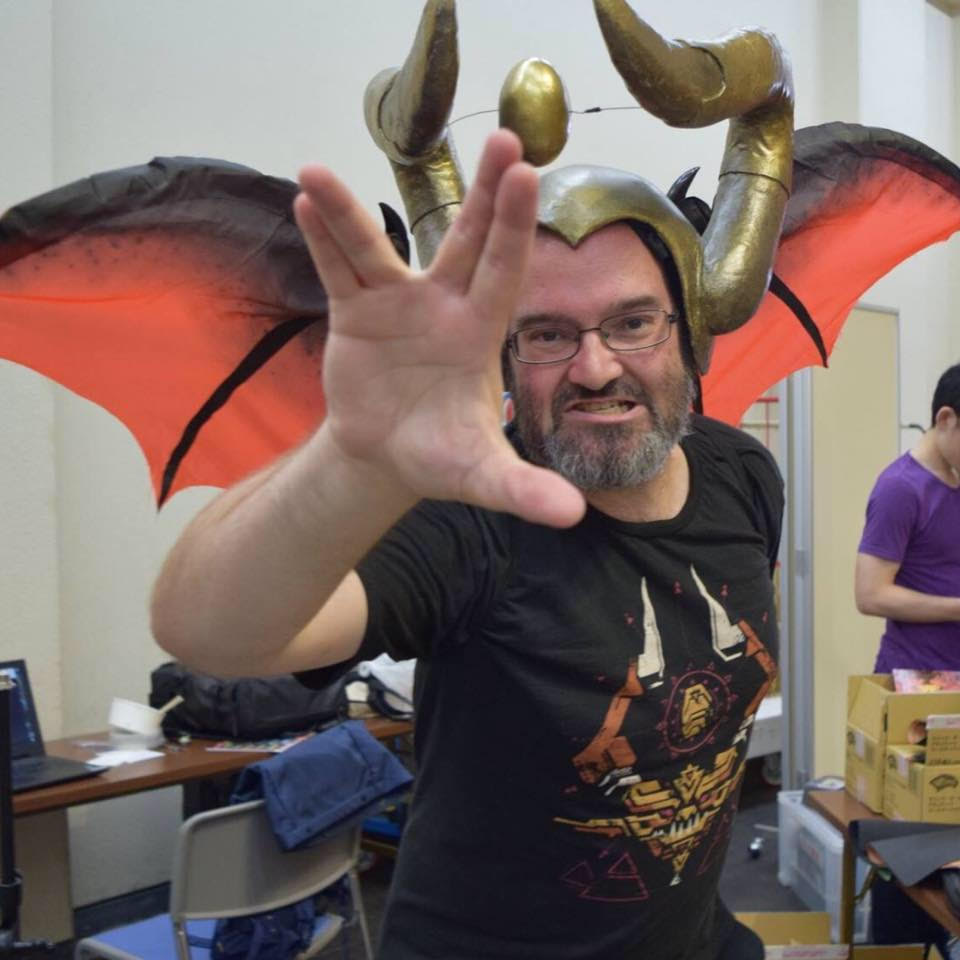 I've called Ron one of the
most significant people in Magic
whose name you might not know. He's the CAG member who I personally know
best, and I must tell you that he is simply one of the finest human beings
I've ever met. He was one of the early adopters of the format in the
Wizards of the Coast offices back in the day and has been a major
cheerleader for the format ever since.
Shivam Bhatt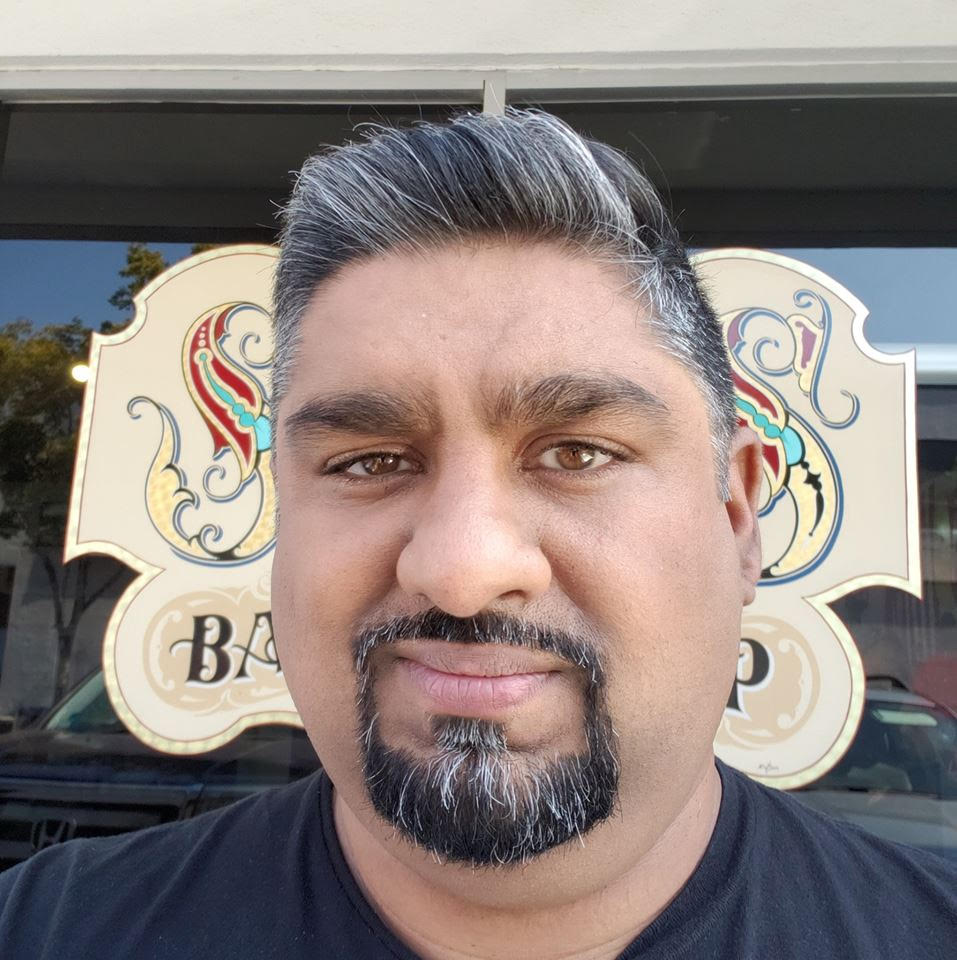 I've worked a few times with Shivam on the Commanderin' podcast, which I
can say is the one I've had the most fun as a guest on. His thoughts on the
format are deep and insightful. Shivam's is another name that kept coming
up from the folks we talked to, reinforcing our idea to consider him in the
first place. It turns out that he's also a fellow foodie. He and Rachel are
the only two I haven't met in person, a situation I'd like to rectify as
soon as possible.
The CAG Idea

Commander has gotten huge and it's time we brought on some help managing
the format. It's important that we have people whose vision at least
roughly aligns with ours but is different enough in thought and
implementation to not just be an echo chamber. We expect some disagreement,
which we feel is ultimately healthy; if well-argued dissenting opinions are
good enough for the Supreme Court, they're more than good enough for us. By
choosing people with broad reach, from people who play a great deal and
interact more with other players, we simply get more input from more of the
Commander community. By choosing people with diverse voices, we get a wider
range of input. By choosing people who are really smart and insightful, we
serve the Commander community as best we can. We believe that this group
hits all those points.
The purposes of the CAG are relatively straightforward. We'd like for them
to offer their expert opinions on management of the format, to include the
banned list. We also envision them providing enhanced communication between
the RC and the Commander community. One of the criticisms that we've heard
is that the RC is a group in an Ivory Tower. While we don't see that as the
case – although I suspect that every Ivory Tower resident feels that way –
the CAG is part of an effort to both change that perception and ensure that
it never becomes a reality.
It's important that we have people whose
vision at least roughly aligns with ours but is different enough in thought
and implementation to not just be an echo chamber.
The first joint project the RC and CAG will work on is finishing the CAG
Charter, an internal document describing how the CAG works. We don't have
any intention of getting overly formal, but it's a good idea to have some
guiding principles and expectations that the CAG themselves help craft. The
RC went in with some ideas and shared them with the CAG members; over the
next few weeks or so we'll put the finishing touches on the remainder of
it.
We want a reasonable amount of transparency while also offering members the
freedom to discuss their inputs and recommendations. You'll find each of
them sharing whatever they feel comfortable with via their various social
media platforms; with few exceptions, the RC won't embargo what CAG members
talk about. We'll obviously ask them to hold off until the public release
dates of things, but after that, the contributions they make are theirs to
share or not as each individual sees fit. One of the reasons these folks
were chosen is that we're confident in their discretion and
professionalism.
As we say in the announcement, there were way more capable candidates than
we reasonably have room for. Someone not being selected is by no means a
slight of any kind; in fact, we didn't disqualify anyone in our choices, we
simply selected the group that we thought would best represent the scope of
player experiences. Our idea is to keep the CAG to a manageable size,
initially 5-7; we don't want any individual voices to get drowned out. If
we find out down the road that more spots are warranted or there's a
candidate that we feel like we absolutely can't live without, we (that
being the RC and CAG jointly) won't hesitate to add them.
Being good shepherds of the Commander format means sometimes re-evaluating
our thoughts, habits, and techniques, while maintaining (and perhaps even
honing and refining) our founding vision. We see the CAG as a positive step
in that direction and look forward to an endless amount of fruitful
collaboration.
Question of the Week

From cryogen on the official forums:
"Is 'Other People's Decks' still a thing you do?"
Yes. We haven't done that many of them recently, but it occurs to me it'd
be pretty cool to tap into the CAG resource and share with you some of the
things they're playing. Stay tuned.

Check out our comprehensive Deck List Database for lists of all my decks:
SIGNATURE DECKS





Purple Hippos and Maro Sorcerers

;

Kresh Into the Red Zone

;

Halloween with Karador

;

Dreaming of Intet

;

You Did This to Yourself

.
Mono-Color


Heliod, God of Enchantments

;

Thassa, God of Merfolk

;

Erebos and the Halls Of The Dead

;

Forge of Purphoros

;

Nylea of the Woodland Realm

;

Karn

Evil No. 9.
Guilds






Lavinia Blinks

;

Obzedat, Ghost Killer

;

Aurelia Goes to War

;

Trostani and Her Angels

;

Lazav, Shapeshifting Mastermind

;

Zegana and a Dice Bag

;

Rakdos Reimagined

;

Glissa, Glissa

;

Ruric Thar and His Beastly Fight Club

;

Gisa and Geralf Together Forever

.
Shards and Wedges









Adun's Toolbox

;

Angry, Angry Dinos

;

Animar's Swarm

;

Borrowing Stuff at Cutlass Point

;

Ikra and Kydele

;

Karrthus, Who Rains Fire From The Sky

;

Demons of Kaalia

;

Merieke's Esper Dragons

;

Nath of the Value Leaf

;

Queen Marchesa, Long May She Reign

;

Queen Marchesa's Knights

;

Rith's Tokens

;

The Mill-Meoplasm

;

The Altar of Thraximundar

;

The Threat of Yasova

;

Zombies of Tresserhorn

.
Four Color


Yidris: Money for Nothing, Cards for Free

;

Saskia Unyielding

;

Breya Reshaped

;

Yidris Rotisserie Draft Deck

.
Five-Color
Partners



Tana and Kydele

;

Kynaios and Tiro

;

Ikra and Kydele

.


Adun Oakenshield Do-Over

;

Animar Do-Over

;

Glissa Do-Over

;

Karador Do-Over

;

Karador Version 3

;

Karrthus Do-Over

;

Kresh Do-Over

;

Steam-Powered Merieke

Do-Over;

Lord of Tresserhorn Do-Over

;

Mimeoplasm Do-Over

;

Phelddagrif Do-Over

;

Rith Do-Over

;

Ruhan Do-Over

.
If you'd like to follow the adventures of my Monday Night RPG group (in a
campaign that's been alive since 1987) which is just beginning the saga The Lost Cities of Nevinor, ask for an invitation to the Facebook
group "Sheldon Menery's
Monday Night Gamers."