While the Pro Tour is in our immediate future, #SCGKY is right around the corner after that.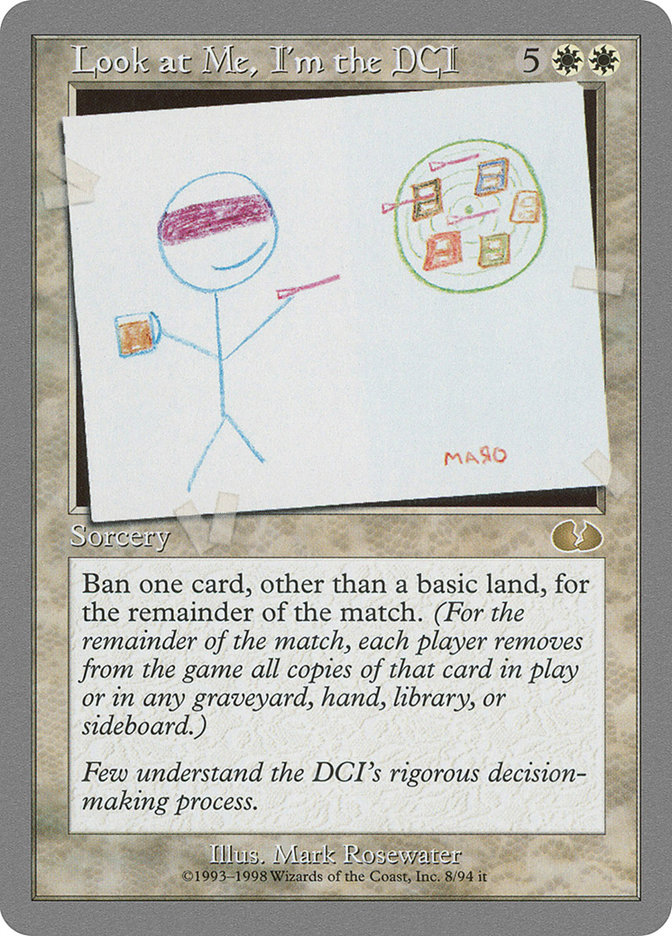 Predicting Standard before the Pro Tour is throwing darts a board. Who knows what's going to happen? Well, I think I do, but honestly even if I'm right, my prediction is still about a coin flip to be drastically wrong for week two.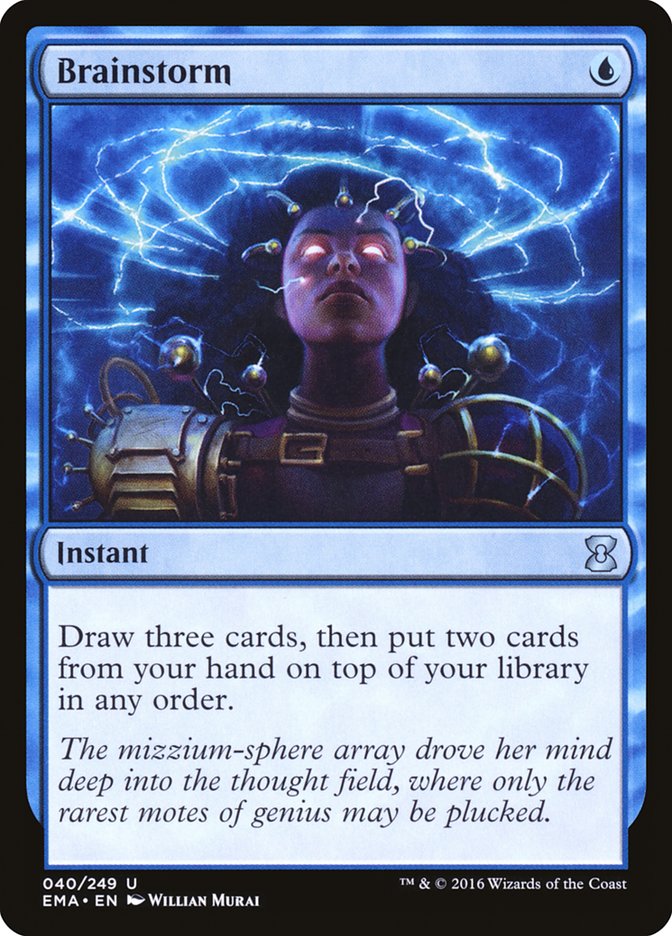 I'll leave Legacy to the people who have played significantly more than me with the card Deathrite Shaman. Telling you Storm is awesome is not necessarily useful, and awesome does not necessarily mean good.
Modern. How about we stick with that one?
There's nothing wrong with just jamming the best deck in the format. I think diving deeper into the format without endorsing the default option would be a mistake. Death's Shadow has all the garbage collection of Jund's discard with some of the combo power of Gitaxian Probe-era Death's Shadow, so you basically have the ability to beat up on anything and everything. In a Modern field that is largely undefined besides "Death's Shadow is good," that's huge.
Vizier of Remedies is the real deal. The ease with which Company can tie in another infinite combo is quite absurd, and it costs nearly nothing to just play some Devoted Druids and Vizier of Remedies in your deck. Yes, Vizier is not a green creature for Chord of Calling's convoke, but Devoted Druid is the same double green producer there that Wall of Roots provided in the past.
To walk through the kill: Devoted Druid's ability costs one -1/-1 counter to activate. Vizier of Remedies doesn't prevent you from activating it, it just modifies the cost to zero. That's infinite untaps and taps for green mana, at which point you cast, Chord of Calling, or Collected Company Duskwatch Recruiter onto the battlefield. Infinite green activates that infinite times to put Walking Ballista into your hand and then on the stack for whatever number you choose. If you forget to add the last million counters, you can even activate it some more once it resolves!
The big drawback to this combo is that you have to untap with a Devoted Druid to get around summoning sickness, but Collected Company and Chord of Calling both reduce the window of exposure to their end step. Playing Duskwatch Recruiter and Walking Ballista is a bit of a drawback, and you could play Ezuri, Renegade Leader and have a free slot (infinite mana to infinite power up a Druid attack), but I would rather have two fractional cards in my deck than one almost complete brick and one card I'm probably just spending on a marginal silver bullet anyways.
There have been some lists floating around Magic Online, and starting from those this is where I would be at:
Some notes:
-I'm not actually sure if the Tidehollow Sculler should be maindeck over the second Tireless Tracker given that Tireless Tracker plays pretty well with infinite mana, but the value of Sculler'ing combo decks game 1 is huge.
–Spellskite kinda sucks in general because it does nothing proactive. Too often you will draw Spellskite when you want a card that does anything. And you'll hate it. I won't miss it in game 1s and will only sideboard it to prevent minimal interaction or as a hate card. If there was a green creature that cost two that did something similar to tap to Chord of Calling I might be interested.
-Playing less than three Noble Hierarchs is just maniacal. All your best draws involve a one-drop.
-A third Eternal Witness is huge to allow more turn 3 Devoted Druid into Chord of Calling kills. Infinite green mana pipes very well into returning the Chord you just found Vizier with.
–Vizier of Remedies and Devoted Druid don't require the graveyard to go off, so you can skip Archangel of Thune and Spike Feeder. Play stuff to hit with Collected Company instead.
–Renegade Rallier sucked before. Most of the time you are grinding graveyard value you want to return spells and not cheap permanents that are low impact. I'm willing to consider it again as it revives both halves of the new combo, but my default assumption is that it is still bad and doesn't naturally provide enough to matter.
-You literally can't play Melira, Sylvok Outcast as the "counters can't be placed" bit prevents you from paying the activation of Devoted Druid. At best it's a sideboard card if people ever decide to play Infect again.
-You need the one Anafenza, Kin-Tree Spirit still for the old combo. Scry to it, then infinite bolster the next turn.
-I've moved back to Eidolon of Rhetoric, as mana dork into Devoted Druid lets you Chord of Calling for it on turn 3. Eidolon definitely is the better card compared to Ethersworn Canonist with Krark-Clan Ironworks Combo around.
-Liliana the Last Hope is now a significantly bigger issue. It kills one of your two-drops and the other doesn't pressure it. I'm not sure what the actual answer there is, as good planeswalkers in general are just a problem for this deck. The best I've got is more Maelstrom Pulse.
Deck Not to Play: Azorious-based Control
Just look at these three cards. Take a second, and think about it.
Yeah… this isn't working.
Playing universal, cheap removal in white is just bad as it turns off your other universal, cheap answers in blue. Path to Exile plus Mana Leak just doesn't work the way you want it to. Once you start playing stuff like Spell Snare, Negate, and Remand you open up holes in your answers that are just going to be exploited. You also can't move away from Path to Exile. We live in a Death's Shadow, Vizier of Remedies world where neither Lightning Bolt or Condemn is going to cut it against everything you need coverage against. Fatal Push though, that's what you need.
So Fatal Push is amazing, but the logic behind U/B even goes beyond that. Let's talk about threats. Actually winning the game is a good answer to a lot of random garbage people throw at you. How does white do that? Tapping out for Gideon, Ally of Zendikar or Geist of Saint Traft? Waiting until you have mana up to flash in Restoration Angel and hoping a 3/4 flier is good? These aren't efficient or proactive. Just shove a Tasigur, the Golden Fang at their face off an early Thought Scour and call it a day.
The white cards that are actual payoffs do exist, but there's no reason you can't just play them with black cards. Stony Silence is still a beating against some decks, as is Lingering Souls. These both cost single white which is easy to fetch up. There's no double white or white one-drops you need to cast. Supreme Verdict might make you want to be heavy white, but why not just play Damnation instead? If you care that much, just play Esper.
Upgraded from Deck Not to Play To "Whatever, You Do You": Burn
Modern has gotten a bit looser since I last called Burn unplayable. Specifically, it feels like Collective Brutality has lost metagame share as people consolidate towards Death's Shadow or throwing that deck out the window and playing entirely different strategies. There's not a lot of Junding going on. There's also a drop off in Lighting Bolt showing up in random decks, which makes Goblin Guide a little better. Yes, some of that is because Fatal Push was printed, but it's harder to just throw four Fatal Push in a deck than it was to just throw four Lightning Bolt in one. You can't Fatal Push their face.
There's still a lot of things that aren't in Burn's favor. Kaladesh fastlands being a big one, but you aren't just going to get stomped out of the event by 70% of the people you play. Maybe just 30%, but who knows, maybe that's something you can accept because that day it might even be a bit lower.
Deck to Play: Generic Combo
True combo in Modern got a big boost with Aether Revolt that I think we still haven't seen the final effects of. Both Storm and Eggs threaten turn 3 kills backed by long game resiliency and backup plans. They aren't broken levels of good, but they are much better than people think. If you are into this style of deck, now is a good time to pull the trigger on it.
I think that what we will end up seeing is the death of a lot of the weird combo decks in Modern. If Storm can play disruption and kill off only a couple cards, the bar is really high for your brew to offer something powerful and unique enough to separate itself.
Ad Nauseam is the deck I want to call out, but it isn't actually a good example because it actually does all those things. It doesn't use the graveyard, has Angel's Grace and Phyrexian Unlife as weird and powerful interaction, and just generally has consistency other decks don't via Spoils of the Vault.
Maybe the loser here is just Primeval Titan. The Titan Scapeshift and Amulet of Vigor decks always advertised being about to top deck out of discard spells, but that's not quite as unique any more. They are now just slower decks with their own subset of hate. People are playing less Fulminator Mage and Surgical Extraction, but until they play a ton of Rest in Peace and Rule of Law, I'm not interested in Valakut, the Molten Pinnacle.
Deck Not To Play: Creature Theme Decks
Ad Nauseam won the last Classic at #SCGATL.
Living End is the most improved deck from Amonkhet.
Abzan Company was already a great deck and became an even more powerful combo deck.
You want to show up playing…Elvish Archdruid? Leonin Arbiter? At least Elvish Archdruid probably kills them if you untap with it.
Here's whats going to happen to you: You win the die roll. On turn 4 you will have assembled some stuff that kinda matters. Your opponent will go to just below ten life, then everything you hoped and dreamed of will crumble. They will be at infinite life or all your stuff will be dead and they will attack for 20, or you will actually just be dead with them at negative fifty.
Please, do not try to win by attacking with random durdles. That includes but is not limited to Flickerwisp, Lord of Atlantis, Geralf's Messenger, and really anything else you can dream of that involves Aether Vial or tribal mechanics or Slippery Bogle. Someone will inevitably finish in a reasonable position with a deck like this and people will try to justify their choice with it, but at the end of the day, for that one person dozens more will just hate their life every round until they drop.
Death's Shadow is a deck that leans on its graveyard. Cutting off Tarmogoyf and Traverse the Ulvenwald leaves them with approximately four ways to actually kill you, which is easy enough to manage. The Grixis list isn't better, as I'm not actually sure there are six mana-producing lands in the deck for Tasigur, the Golden Fang and there definitely aren't seven for Gurmag Angler.
Dredge is still a real deck. I have no idea why people haven't realized that, but every time I play against it online I get stomped. You need real hate in real numbers to win.
Living End without a graveyard is a pretty bad deck. If you can't beat Durkwood Boars, you deserve it.
Despite the new combo not going through the graveyard, Abzan Company still needs the graveyard for the grindy backup plan. If you can pick off their combo pieces and shut off their graveyard they are going to have a hard time winning.
Both of the combo decks I talked about are very graveyard centric. Replacing the death on Chromatic Star and Terrarion really cuts in to Ironworks' ability to churn cards to find their Emrakul, the Aeons Torn, and Storm is reduced to Empty the Warrens without Past in Flames–Gifts Ungiven lines.
If you have sideboard space for a good graveyard hate card, use it. Leyline of the Void is the new Blood Moon.
Note: You do need to be doing a bit more than just jamming a Rest in Peace in many of these spots. This is mostly a reminder to play an actually good deck that accesses these good sideboard cards.
Deck to Play: Bant Eldrazi
There is no better Rest in Peace deck in Modern than Bant Eldrazi. It's actually a great deck that happens to have access to all of the most powerful sideboard hate in the format without suffering from any of it.
One of the most important things is that Thought-Knot Seer lets you steal the games when your sideboard cards don't show up. It's not quite Thoughtseize, but you have a redundant plan against all of these combo decks. Add a splash of Stubborn Denial and you have a real plan for your clunky looking deck to kold combo.
And yes, before you ask, you are inherently advantaged against most midrange decks. Having tons of big threats like Drowner of Secrets and Reality Smasher were already good before everyone replaced their removal with Fatal Pushes that don't kill those cards.
I want to also recommend Reliquary Retreat, but it's not really a Rest in Peace deck. Not that Spell Queller isn't absurd, but it isn't "two mana your opponent doesn't have a deck" good. I don't buy into the Vizier of Menageries nonsense, but the rest of the deck is good times.
Overall, the trend in Modern over the last few months has been the format condensing. Cutting off the top of the broken scale with Gitaxian Probe and Golgari Grave-Troll left a lot of room for discovery, and in Modern a lot of the options are close enough in power level that it is hard to figure out what the better one is. We are now starting to see some definitive answers output from here, both because the number of events and games played and because new sets have had lots of important pieces that push things up a level. #SCGKY's team format won't necessarily show this, but it's now time to start looking for rotating trends in Modern the way we did a few months ago instead of throwing good things at the wall and seeing what sticks. That era was fun while it lasted, but this one isn't bad either.