If you've been to an SCG Tour event in 2019, you've likely seen first-hand that interest in the SCG Tour has never been higher! However, what you may not know is that the road to the 2019 Star City Games Players' Championship – one of the most exclusive Magic: The Gathering events of the year – actually begins at your local game store!
Invitational Qualifiers (IQs)
Throughout April and May, dozens of local game store owners throughout the world will host Invitational Qualifiers (IQs) that offer their local communities a chance to directly qualify for the 2019 Season One Invitational at June 6-9's SCG CON Summer Magic: The Gathering Convention!
If qualifying for the 2019 Season One Invitational isn't motivation enough, Top 8 competitors for any IQ in April, May or June will receive this awesome playmat!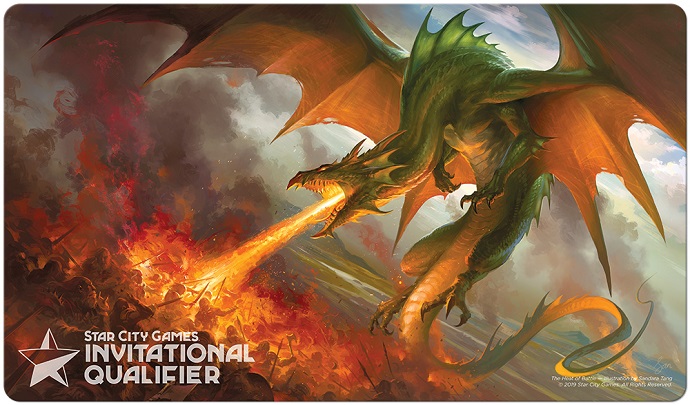 "The Heat of Battle" by Sandara Tang
Want to see more IQs in your area? Ask your local game store owner to e-mail us, and we will try to work with them to make it happen!
Opens and Classics
Wondering where the SCG Tour will be visiting in Season Two? Wonder no more! Here are dates, locations, (most) main event formats, and more!
Date
Event
Main Event Format
Classic Formats
Jun 29-30
SCG Pittsburgh
Team Modern
(Non-Unified)
Modern/Legacy
Jul 13-14
SCG Worcester
Standard
Modern/Standard
Jul 20-21
SCG Philadelphia
Team
Constructed
Modern/Legacy/Standard
Jul 27-28
SCG Columbus
Modern
Modern/Standard
Aug 17-18
SCG RichmondÂ
Team
Constructed
Modern/Legacy/Standard
Aug 31-Sep 1
SCG Dallas
Modern
Modern/Standard
Sep 14-15
SCG Syracuse
Legacy
Modern/Legacy
Oct 5-6
SCG Philadelphia
TBA
TBA
Oct 12-13
SCG Indianapolis
TBA
TBA
Oct 19
Regional Championships
Modern
Oct 26-27
SCG Atlanta
TBA
TBA
Nov 14-17
SCG CON Winter

featuring the

2019 Season Two Invitational

TBA
N/A
Dec 13-15
2019 Players' Championship
TBA
N/A
Team Modern (Non-Unified) Returns!
Earlier this year, we experimented with offering a Team Modern (Non-Unified) Open in which each member of a three-person team could play whichever Modern-legal deck they wished to play. It went so well, we're running it back in Season Two!
Assemble your crew, and make plans to join us June 29-30 in Pittsburgh!
New Registration Reward Playmats!
As always, everyone who participates in a 2019 Season Two Open or Classic will receive one of three SCG Tour commemorative playmats. This time, they will feature original illustrations by fan-favorite Magic: The Gathering artists Titus Lunter, Mark Tedin and John Avon!
Check out "Captain's Quarters" by Titus Lunter – and stay tuned, as we'll be revealing the other two illustrations shortly!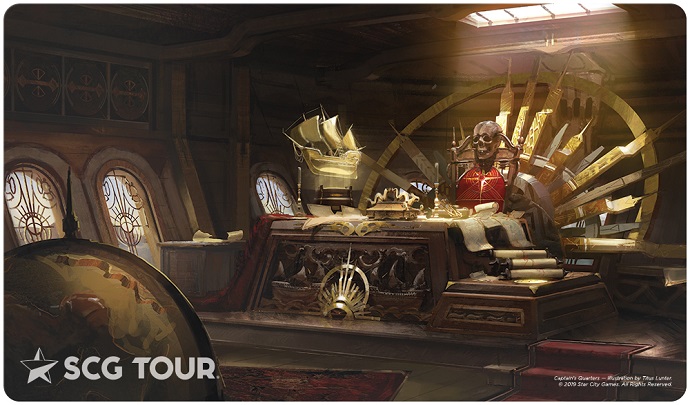 "Captain's Quarters" by Titus Lunter
Thank You!
As always, we welcome all constructive feedback, and will respond as much as possible on Twitter.
Thank you for your continued support of both Star City Games and the SCG Tour, and we look forward to seeing everyone this weekend in Cleveland!
Please note that some SCG Tour and Star City Games In-Store Programs web pages and policy documents may have not yet been updated to reflect the changes contained within this announcement.