Today's MTG Arena State of the Game update announced the third Arena Open, a preorder date for Kaladesh Remastered, and more.
Arena Open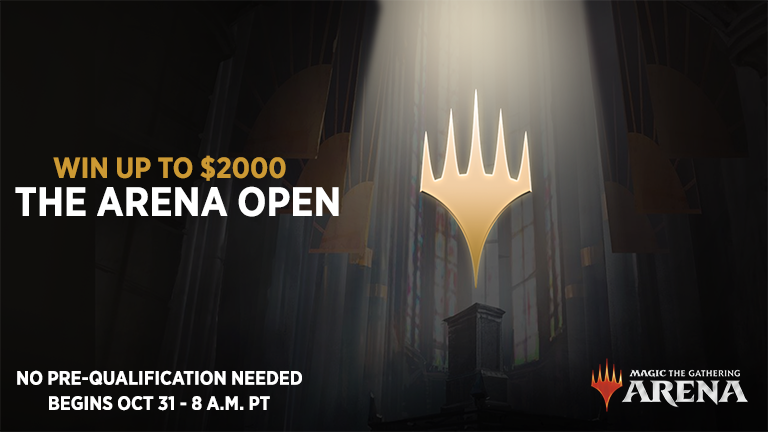 After the success of the first two Arena Opens, the third version of the exclusive MTG Arena event is coming back on the weekend of Oct. 31- Nov. 1. The two-day event gives players a chance to win cash and gain eligibility for the Zendikar Rising Qualifier weekend from the comfort of their own home and has improved its ways to play. The Arena Open will be Standard constructed, but unlike the previous iterations, players will have the choice between playing best-of-one or best-of-three on Day 1.
Entry fee for either Day 1 option is 20,000 gold or 4,000 gems (roughly $25) and comes with card cosmetics for Sea Gate Stormcaller; Leyline Tyrant; Scourge of the Skyclaves; Tazri, Beacon of Unity; and Ashaya, Soul of the Wilds. The sign up period begins at 11 am ET/8am PT on Oct. 31 with the cutoff at 7 am ET/4 am PT on Nov. 1. Competitors playing best-of-one need to reach seven wins before hitting three losses to qualify for Day 2, while best-of-three players need four wins before reaching one loss to make the second day of competition. Prizes for records on Day 1 break down like this:
| | |
| --- | --- |
| Best-of-one | Best-of-three |
| 7 wins: 2,000 gems, Make Day 2 | 4 wins: 5,000 gems, Make Day 2 |
| 6 wins: 1,600 gems | 3 wins: 5,000 gems |
| 5 wins: 1,200 gems | 2 wins: 2,500 gems |
| 4 wins: 800 gems | 1 win: 1,000 gems |
| 3 wins: 400 gems | 0 wins: no rewards |
| 0-2 wins: no rewards | |
| | |
Once in Day 2, players want to reach seven wins in best-of-three Standard before getting their second loss. Day 2 starts at 9 am ET/6 am PT with sign up ending at 12 pm ET/ 9 am PT. Players hitting six or seven wins earn cash while all other results pay out in gems.
7 wins: $2,000, eligibility for Zendikar Rising Qualifier weekend
6 wins: $1,000, eligibility for Zendikar Rising Qualifier weekend
5 wins: 20,000 gems, eligibility for Zendikar Rising Qualifier weekend
4 wins: 10,000 gems
3 wins: 6,000 gems
2 wins: 4,000 gems
1 win: 2,000 gems
0 wins: no rewards
Kaladesh Remastered

Kaladesh Remastered will be coming to MTG Arena next month some time, but the date for a special preorder bundle is Nov. 5. For $29.99 players can preorder the package containing: 10 packs of Kaladesh Remastered; 3 draft tokens; 4 copies of Aether Hub; and an alternate art cosmetic for Aether Hub.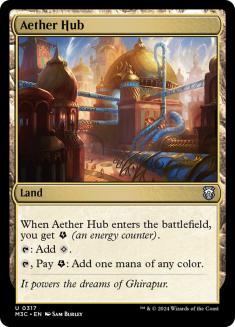 Zendikar Events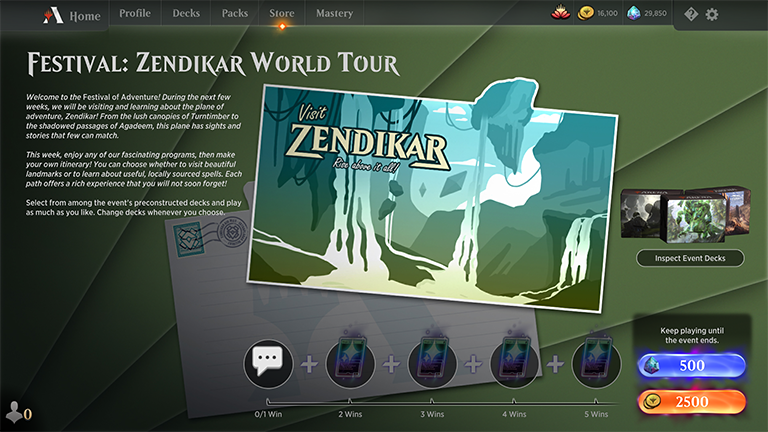 Special Zendikar-themed events are coming later this month that allow players to earn card cosmetics, starting with the Zendikar World Tour event on Oct. 17-20. The event will provide preconstructed decks to battle others to earn new emotes and card styles. The second event will be Cascade Singleton on Oct. 24-27, followed by Mastermind on Nov.1-4, and ending with On the Edge on Nov. 7-12.
Cascade Singleton will give all cards the cascade mechanic with a singleton deck-building restriction. Mastermind is a format where players have random decks but each have a Mastermind emblem that allows them to make any card in hand a land token.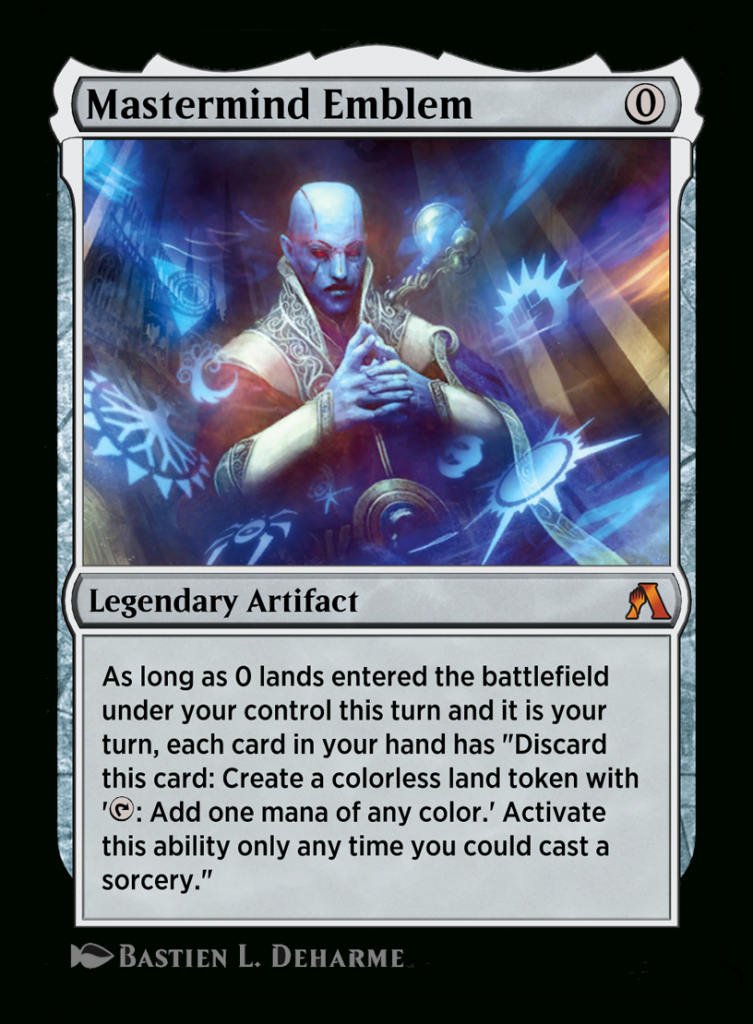 The last event "On the Edge" is a new event type that hasn't been detailed yet.
Upcoming Draft Schedule
The premier and quick draft formats will be changing soon with new cycles for each. While Zendikar Rising premier drafts will remain throughout winter of 2020, it will coexist along with other sets. The premier draft schedule rotation looks like:
Oct. 23-30: Throne of Eldraine
Oct. 30-Nov. 6: Theros Beyond Death
Nov. 6-13: Ikoria: Lair of Behemoths
The quick draft schedule looks like this:
Oct. 16- Oct. 30: Theros Beyond Death
Oct. 30 – Nov. 12: Zendikar Rising
Read the full State of the Game article.