As 2019 came to a close, Wizards of the Coast (WotC) released an experimental product called the Secret Lair Drop Series.
The unique collectors sets followed popular tribal themes, such as Goblins, Faeries and Cats, and brought cards from Magic's past back to life with vibrant new artwork.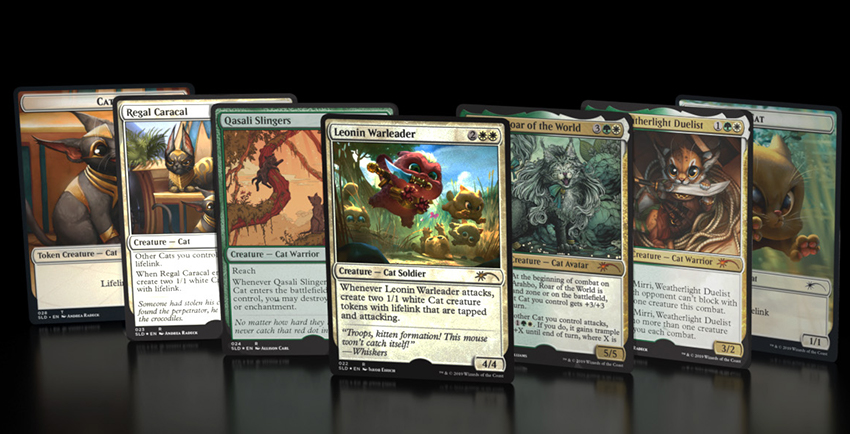 OMG Kitties – from Secret Lair Drop Series, 2019
Today, WotC announced the return of Secret Lair, featuring four cards with stunning new artwork.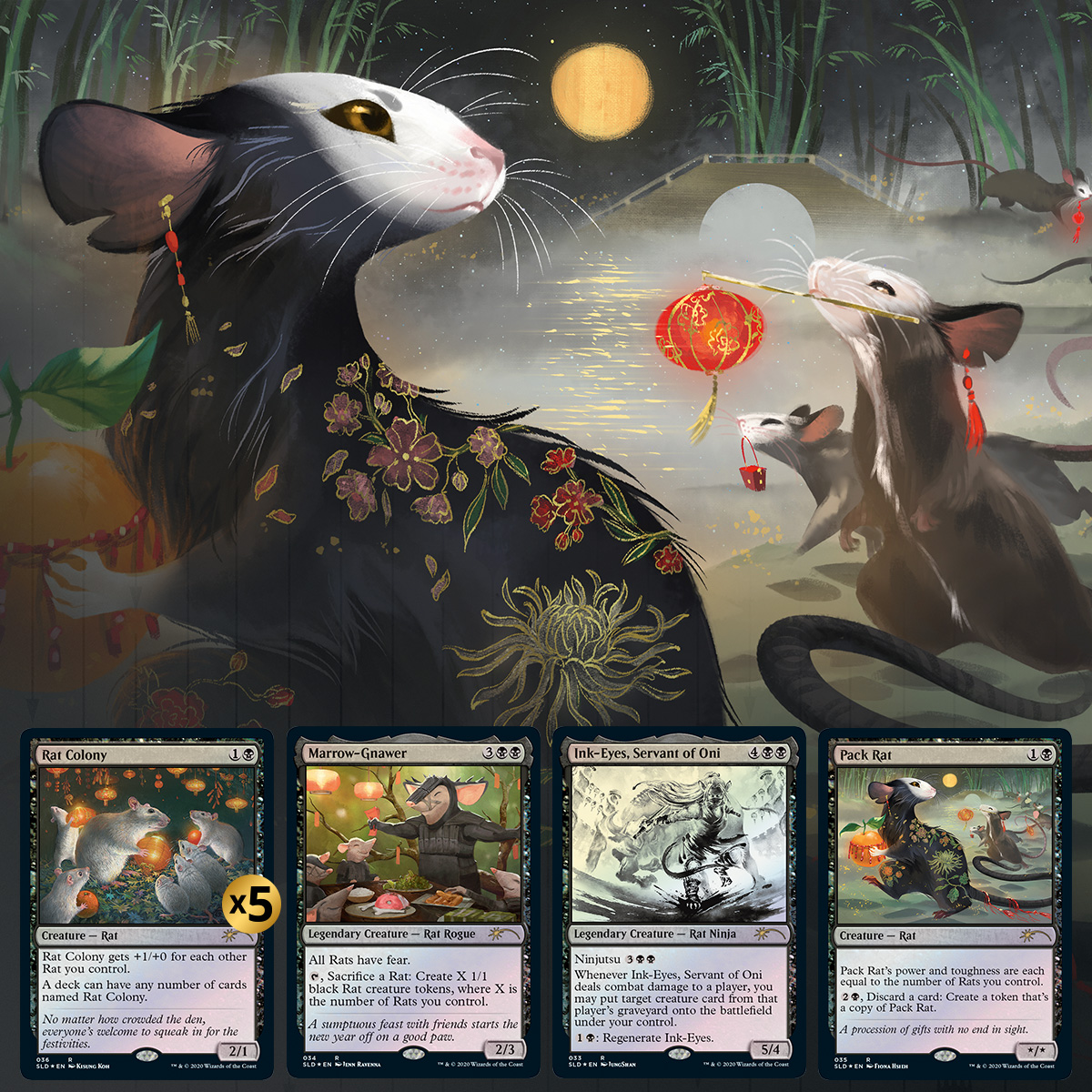 The Year of the Rat collection will cost $39.99 and includes eight foil cards, featuring brand new art for four of Magic's most popular rodents – Rat Colony, Marrow-Gnawer, Ink-Eyes, Servant of Oni, and the Return to Ravnica all-star, Pack Rat. Each set also includes an exclusive cosmetic sleeve for MTG Arena.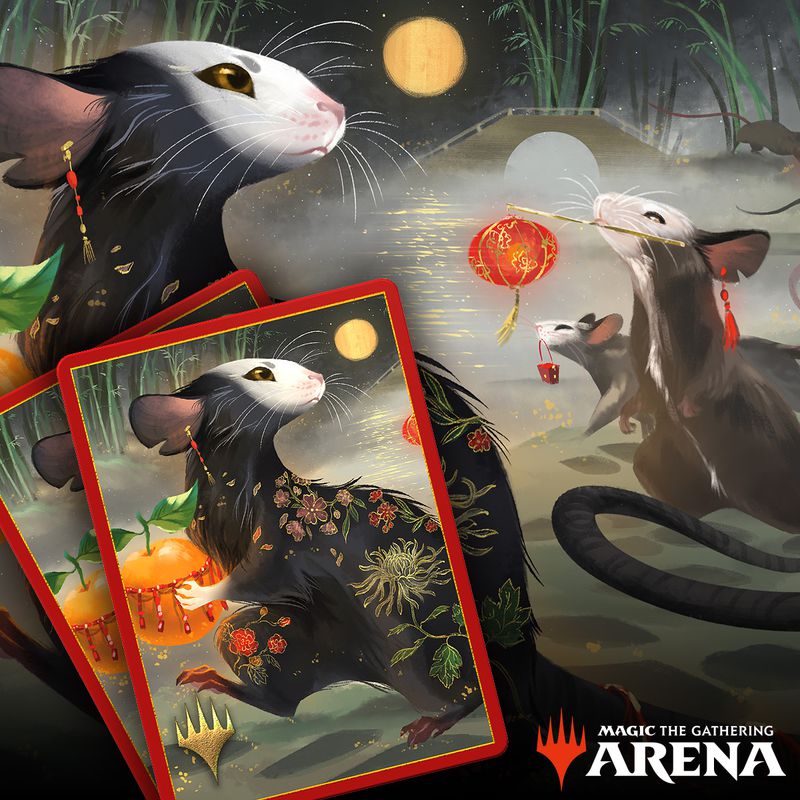 Following the same time-boxed-to-demand model as the original Drop Series, this set will only be available for a very limited time and will be " …packaged by hand inside a collectible box."
Secret Lair Year of the Rat will be available January 27 at 9AM PT and ends at 9AM PT the following day.
Read the original article from Wizards of the Coast and Polygon.