Getting Started
Registering for Star City Games' affiliate marketing program is easy! Follow these simple how-to instructions, and once approved, you'll be off and running quickly.
Step 1: Login Details
First, you'll need to register as a ShareASale Affiliate here.
All you need to do here is fill out a unique username, password, and country where you reside. We suggest you choose your company or public identity (content creators) as your username. This is simply so that it's tied closely to your professional account(s) and looks legit.
Once you are all done here, it's on to step 2.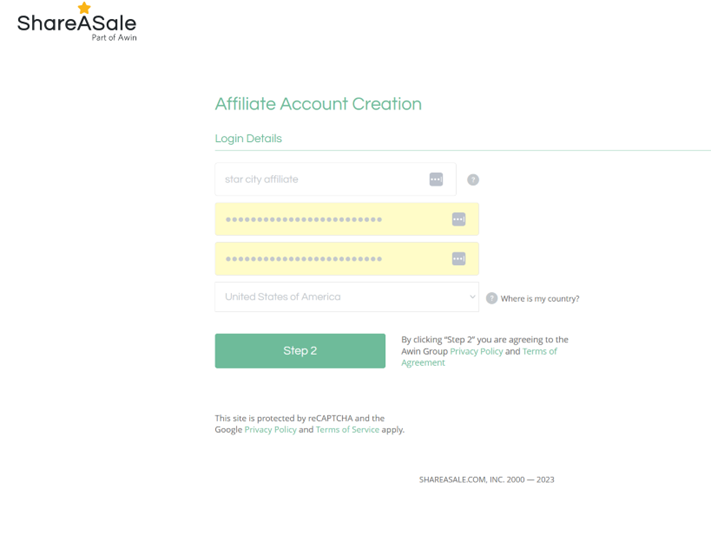 Step 2: Primary Website Information
In this section, you will be required to fill out your site or social media information.
This is the place where you will be promoting the products. Once you are all done with the full signup process, you can add other websites, such as your account information for YouTube or any other social media sites.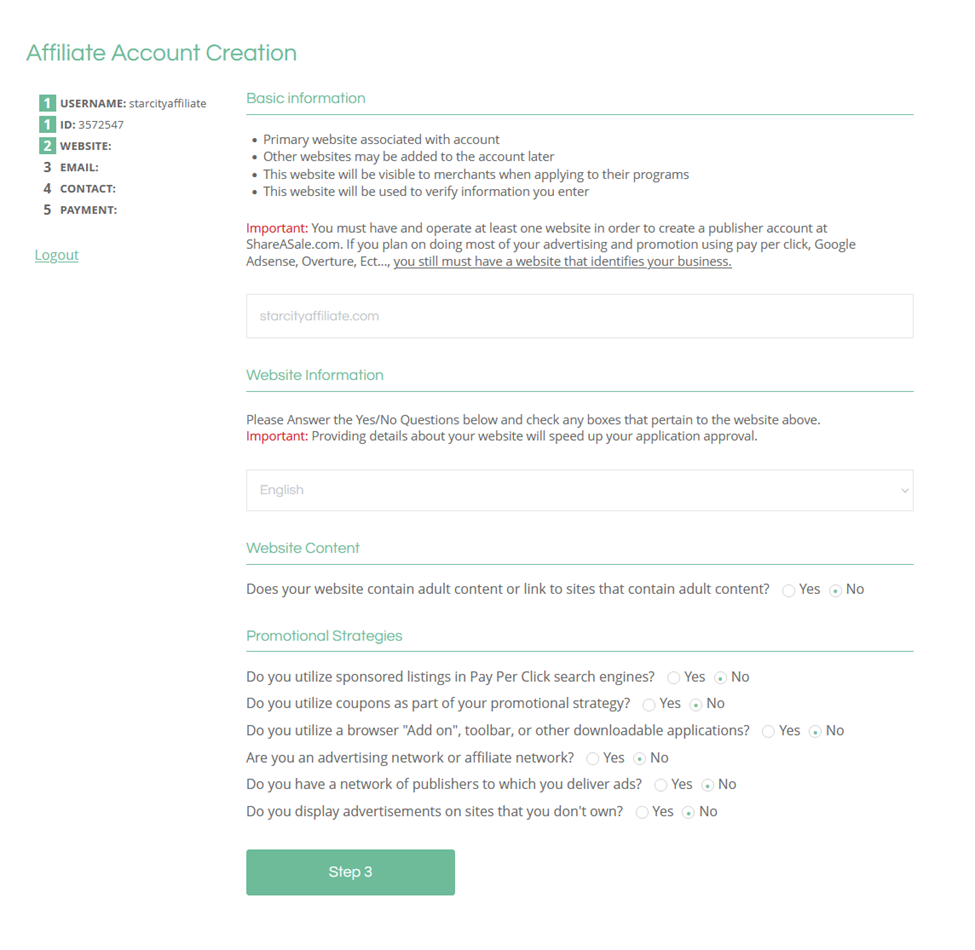 Step 3: Email Address and Confirmation
The next step is to add your email address and verify it. Once your email address is added, you will receive a confirmation email in your inbox. You can either click on the link given in the email or place a custom code in your head tag (domain owners) to verify your account.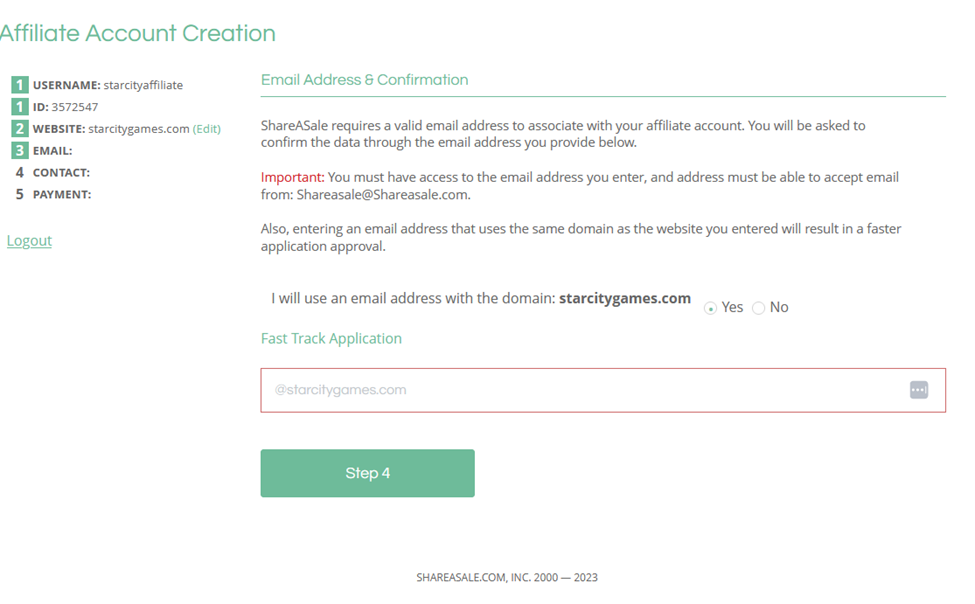 Step 4: Contact Information
Here's where you'll have to fill out all the contact details for yourself. In the description, you should write a few lines about your website/account.
For website owners, you will need to verify the domain authority as pictured below.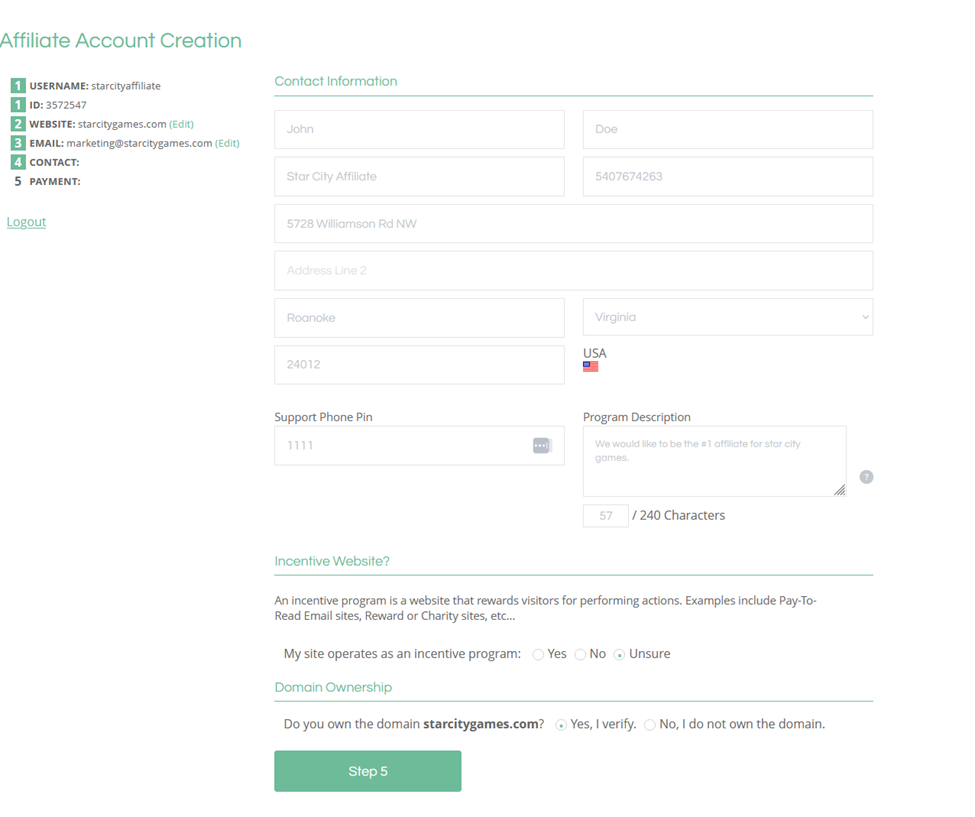 Step 5: Payment Method
The final step is to add the payment method to your account. You can add a payment method during signup or you can change it later on from your ShareASale Affiliate dashboard.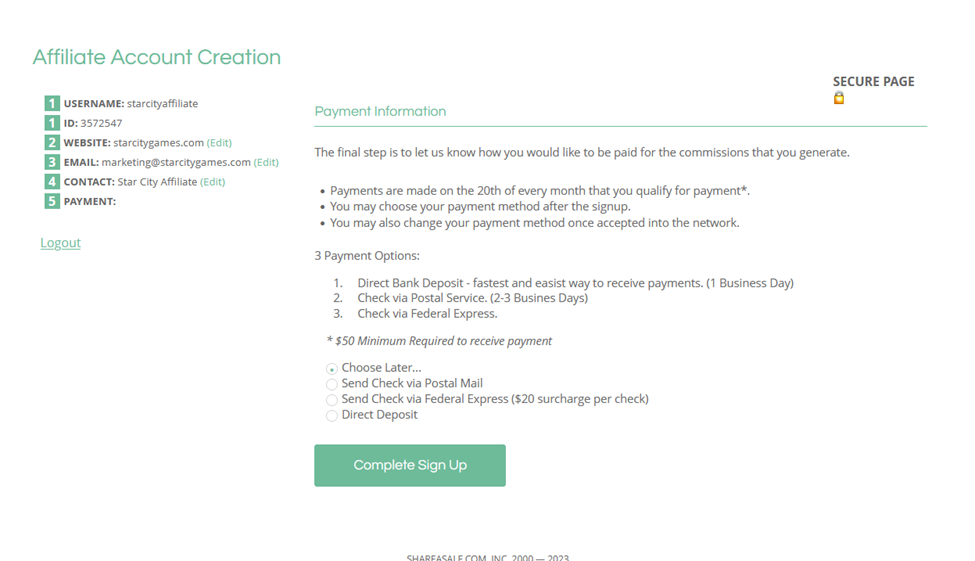 Once you select your payment method, then complete the signup! Your affiliate application will be submitted for review to Star City Games. This process will generally take about 1-2 business days. Once this process is complete, you will get an email from ShareASale whether your application is approved or denied.
Once your application is approved, find the products you want to promote and list them on your website or your social accounts.
Details
Star City Comics & Games, Inc.
www.starcitygames.com
MerchantID 128738
Category: Games/Toys
Sale Commission Rate: 5.00%
Tracking Gap: 7 Days
Once approved: Affiliate Join Link: