The December MTG Arena State of the Game article announced that the next Arena update on Thursday will bring with it a new fix to the token bug causing crashes, the date for the next Arena Open, the return of Cube, and much more.
Token Limit
Scute Swarm has been the culprit for many issues on MTG Arena, mainly causing the client to end the game or crash when enormous numbers of triggers happen. Not only are games where the bug comes up impacted, but the strain on the servers also negatively impacts other matches. To fix these issues, MTG Arena will now limit the amount of tokens on the battlefield to 250.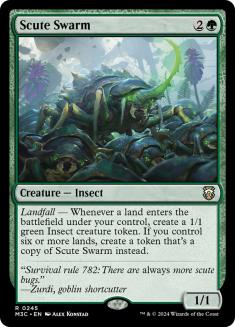 The specific limit of 250 was decided on by match data, pointing toward the fact that most games will end naturally before the limit is reached. The decision was made in coordination with the Esports team to make sure the limit doesn't impact competitive play, referencing that Magic Online has had a limit for years.
Arena Open Set For Dec. 12 – 13
The next Arena Open is coming this weekend, focusing on the Historic format. Players will once again be able to choose to play Best-of-One (Bo1) or Best-of-Three (Bo3) on Day 1, needing to win seven (Bo1) or four (Bo3) matches on the first day to reach Day 2. Players that win six or seven matches on Day 2 (Bo3) will win $1,000 or $2,000.
Day 1 starts at 11 am ET/8 am PT on Dec. 12 with the signup period ending at 8 am ET/5 am PT on Dec. 13. Entry fee for either Day 1 option is 20,000 gold or 4,000 gems (roughly $25) and comes with a special Kaldheim card sleeve instead of multiple card styles like previous Arena Opens. Players can enter as many times as they wish. Prizes for records on Day 1 break down like this:
| Best-of-One | Best-of-Three |
| --- | --- |
| 7 wins: 2,000 gems, Make Day 2 | 4 wins: 5,000 gems, Make Day 2 |
| 6 wins: 1,600 gems | 3 wins: 5,000 gems |
| 5 wins: 1,200 gems | 2 wins: 2,500 gems |
| 4 wins: 800 gems | 1 win: 1,000 gems |
| 3 wins: 400 gems | 0 wins: no rewards |
| 0-2 wins: no rewards | |
| | |
Day 2 begins at 9 am ET/6 am PT on Dec. 13 with the event ending at 9 pm ET/6 pm PT. Prizes for Day 2 break down like this:
7 wins: $2,000, eligibility for December Kaldheim Qualifier weekend
6 wins: $1,000, eligibility for December Kaldheim Qualifier weekend
5 wins: 20,000 gems, eligibility for December Kaldheim Qualifier weekend
4 wins: 10,000 gems
3 wins: 6,000 gems
2 wins: 4,000 gems
1 win: 2,000 gems
0 wins: no rewards
For more information, watch the Arena Open preview video.
Cubes Returning To Arena
Two different Cubes will be coming to Arena soon alongside all other limited queues. The Arena Cube and the Tinkerer's Cube will be joined by the first time offerings of Premier Drafts using Guilds of Ravnica and Ravnica Allegiance.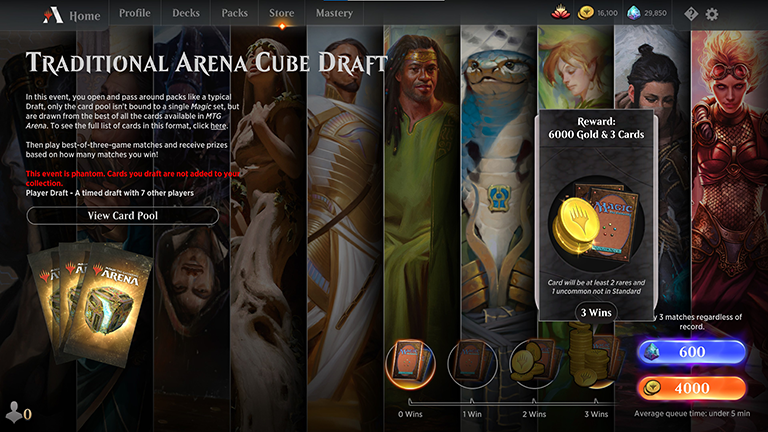 Both Cubes will be available in Best-of-One and Best-of-Three queues. Arena Cube returns from Dec. 12-20 and Tinkerer's Cube returns from Jan. 15-28. Entry for Cube drafts is 4,000 gold or 600 gems.
Brawl, Events, And More
Historic Brawl will have a new free-to-play event to kick off the new year on Jan. 2-8. Events will continue to change up with Shake-Up events featuring special banned lists. The Standard Shake-Up is slated for Dec. 19-25 and the Historic Shake-Up is scheduled for Dec. 26-Jan. 1.
The Arena update is set to go live Thursday and with it will bring the removal of Euro land packages from the store. The three collections sell for 12,500 gold or 2,500 gems.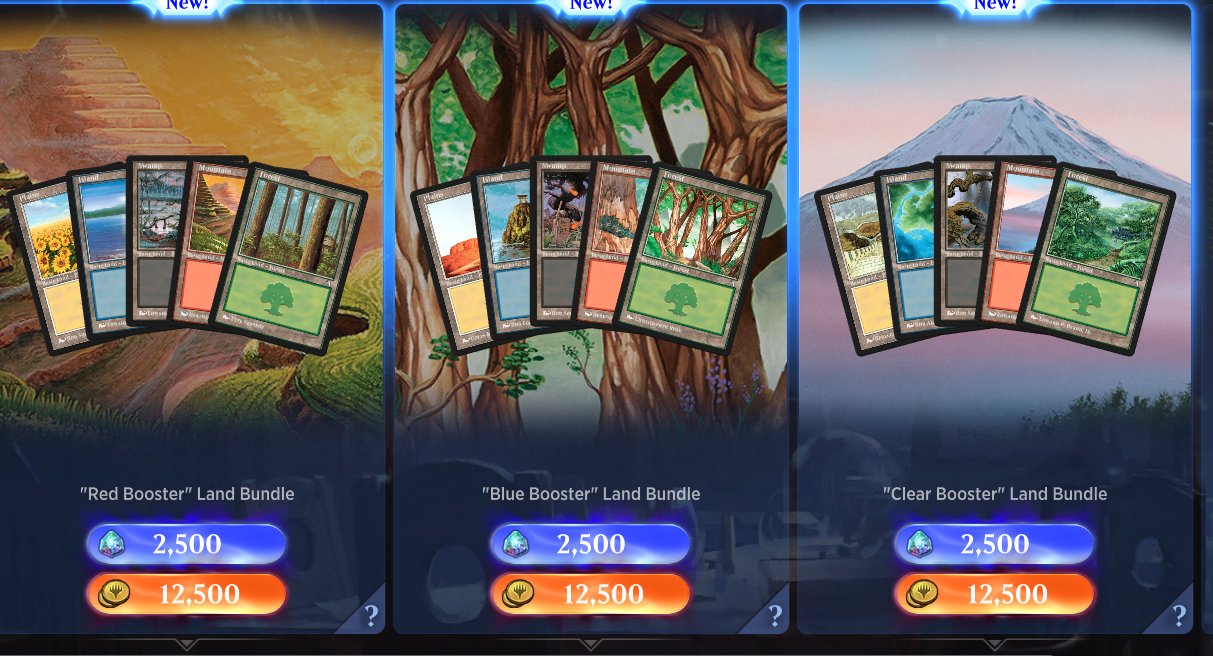 Read the original article from Wizards of the Coast.