The Wizards Presents broadcast finally gave more details on the Lord of the Rings crossover set for Magic: The Gathering as well as teasers for more upcoming Universes Beyond products.
Lord of the Rings: Tales of Middle-Earth will be a fully draftable, Modern-legal set released in Quarter 3 of 2023. New art offered looks at Frodo, a Balrog, and more.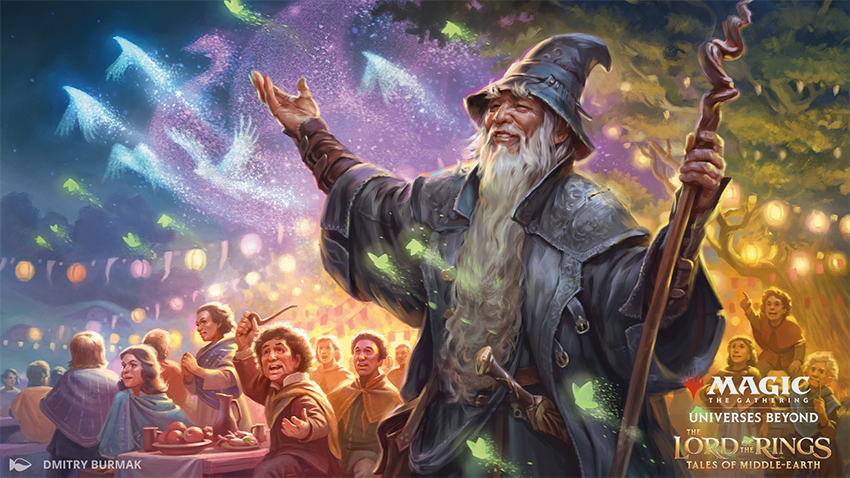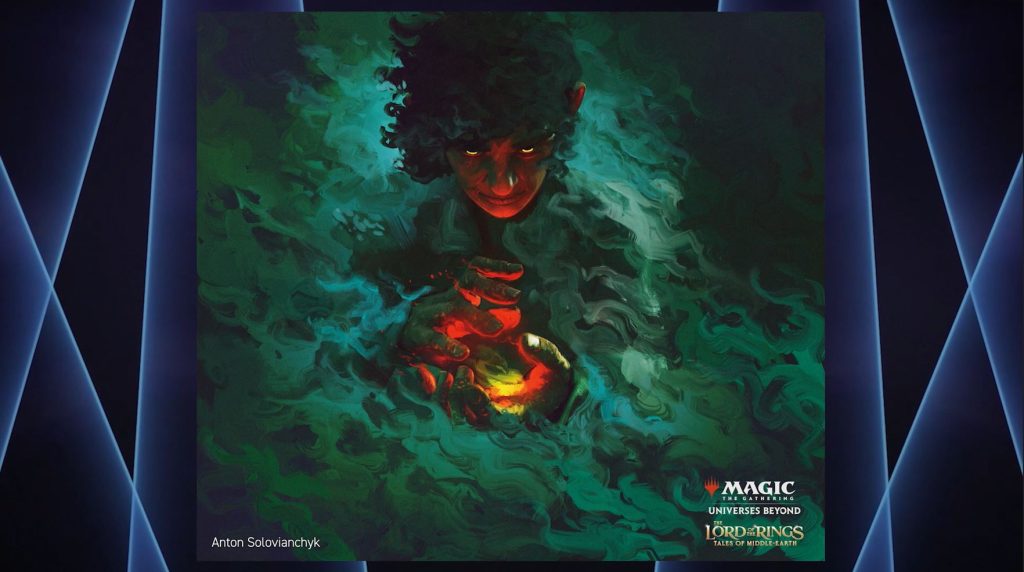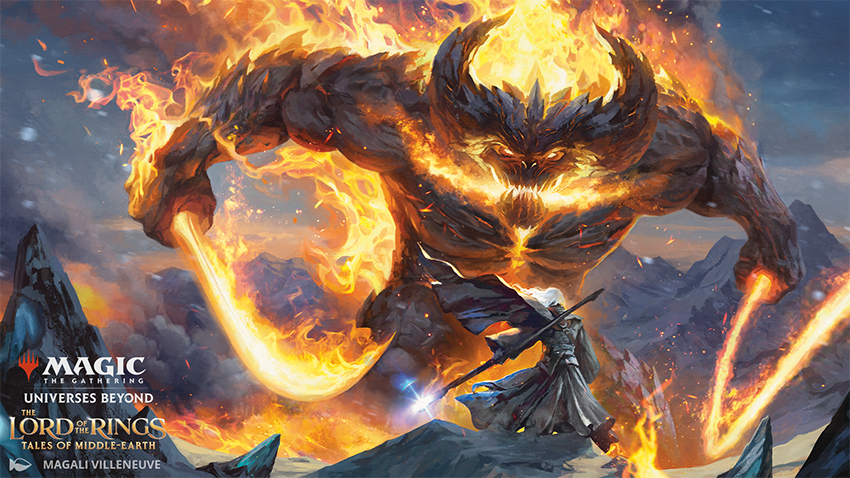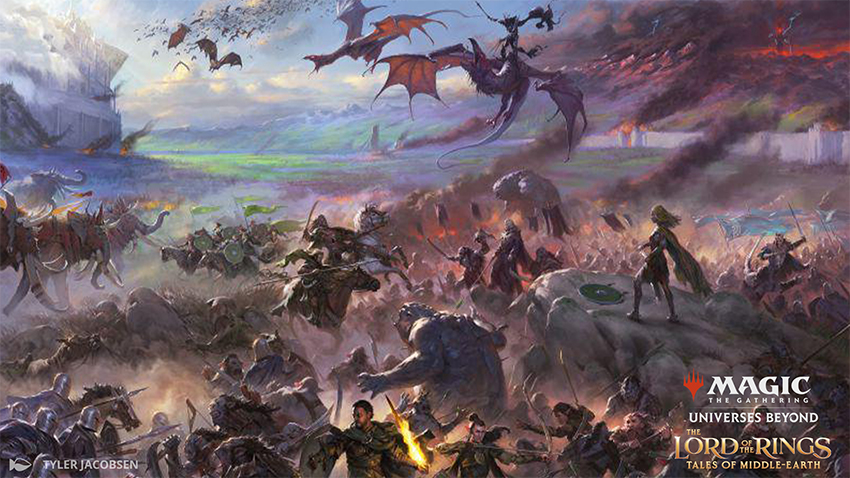 Another feature coming in this set will be borderless scene cards. These cards, while stunning as they stand alone, can come together and form entire images of iconic scenes from the books. Combine 18 of the borderless scene cards to form a full image.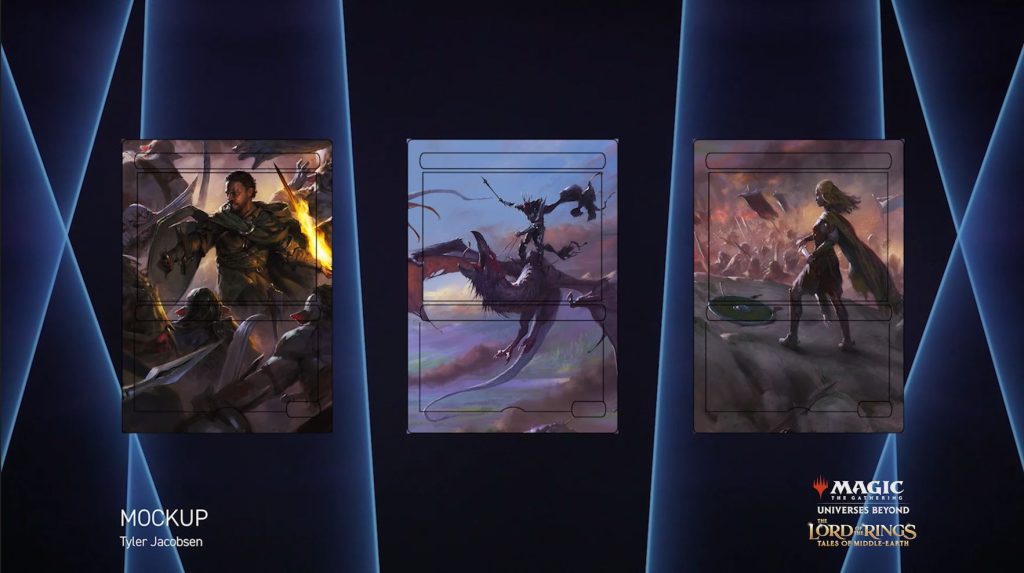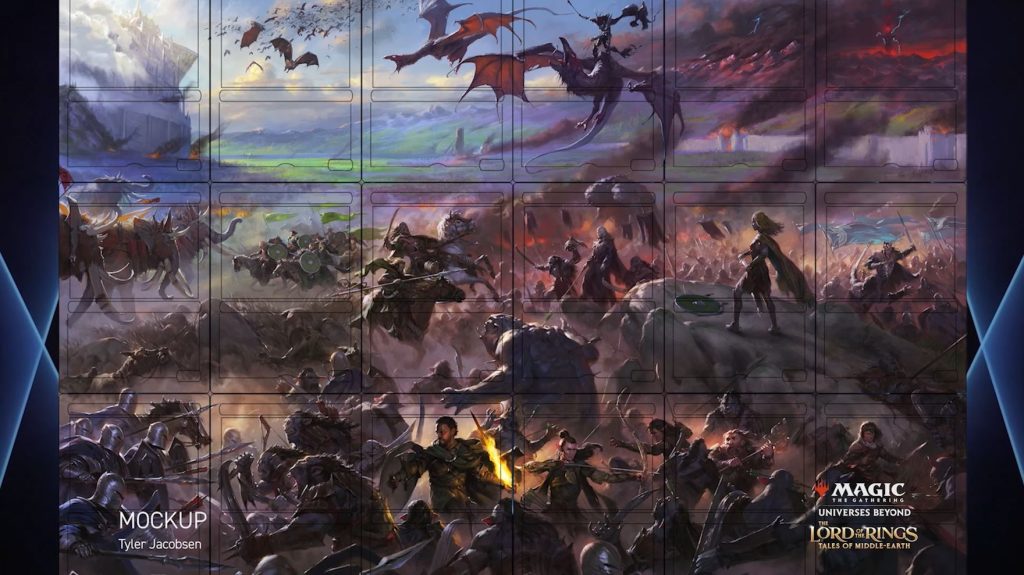 Lord of the Rings: Tales of Middle-Earth will also come to MTG Arena in the form of an Alchemy set. The set on MTG Arena will include a new battlefield, mastery pass, avatars, pets, and more.
The Warhammer 40,000 Commander decks have been teased multiple times at this point and will be launching on October 7. Today's stream offered looks at some new art and mentioned that each deck comes with its own Sol Ring with art relevant to its faction.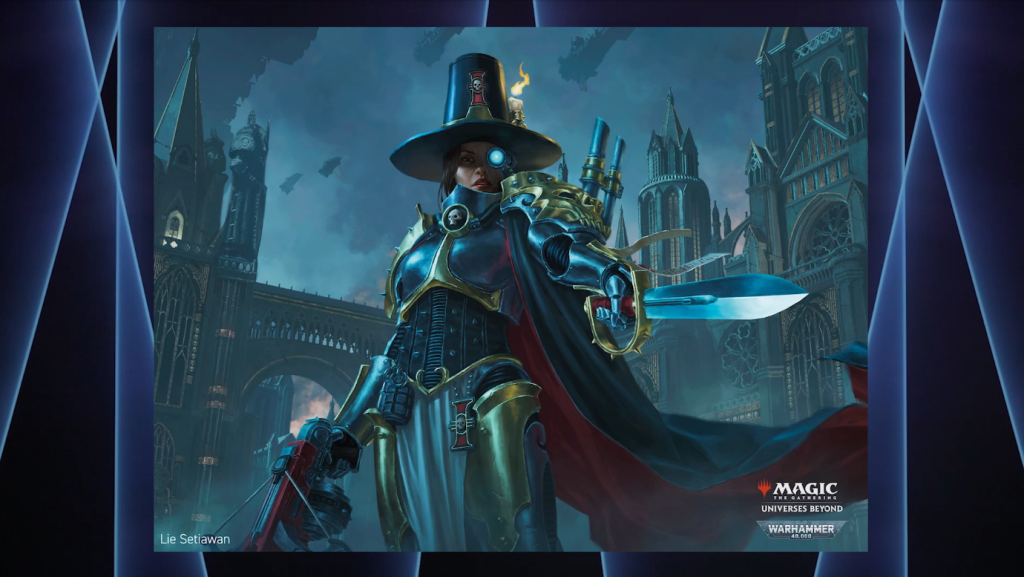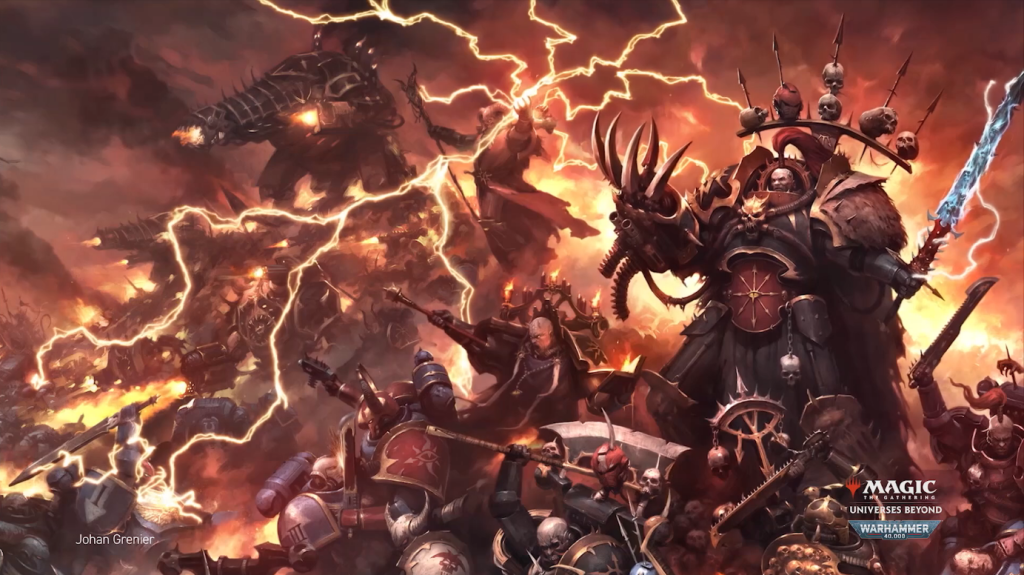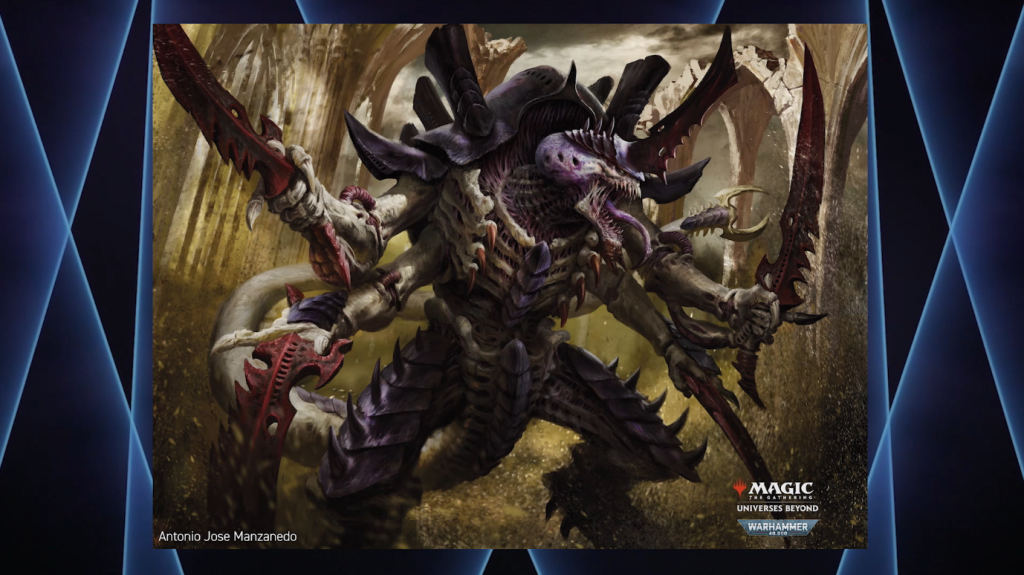 The four Commander Decks are named:
Necron Dynasties
Forces of the Imperium
Tyranid Swarm
The Ruinous Powers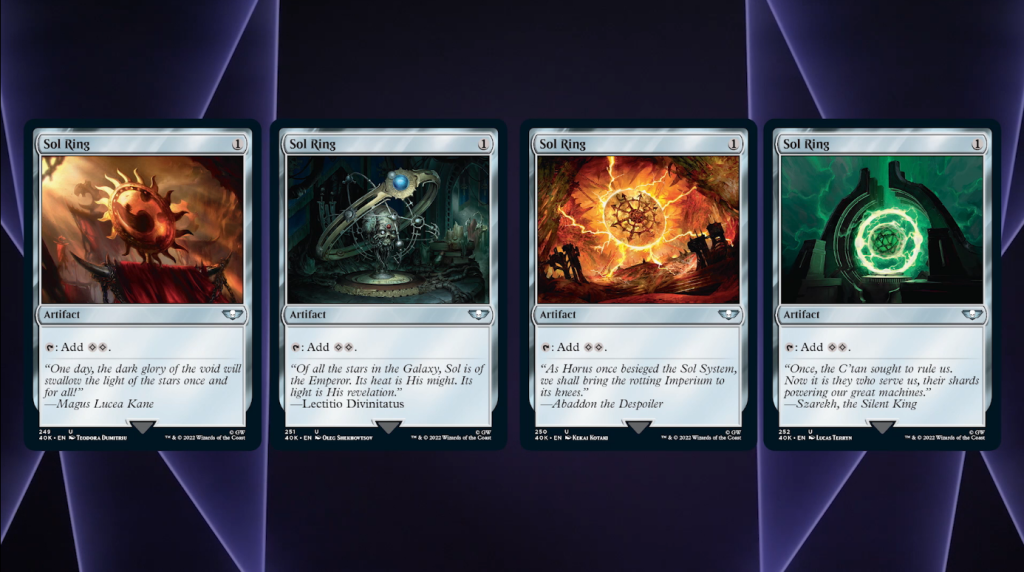 The Warhammer 40,000 Secret Lair drops will go on sale on October 17, but their contents are still unknown outside of the names of the drops. The three drops will be named:
Secret Lair x Warhammer 40,000: Orks
Secret Lair X Warhammer Age of Sigmar
Secret Lair X Blood Bowl
More details on the Warhammer crossover can be found here.
Lastly, Doctor Who will be making its way to Magic in 2023. The show with 60-years of history will be featured in Commander decks, Collector Boosters, a Secret Lair drop, and special card treatments. Check out some of the art below.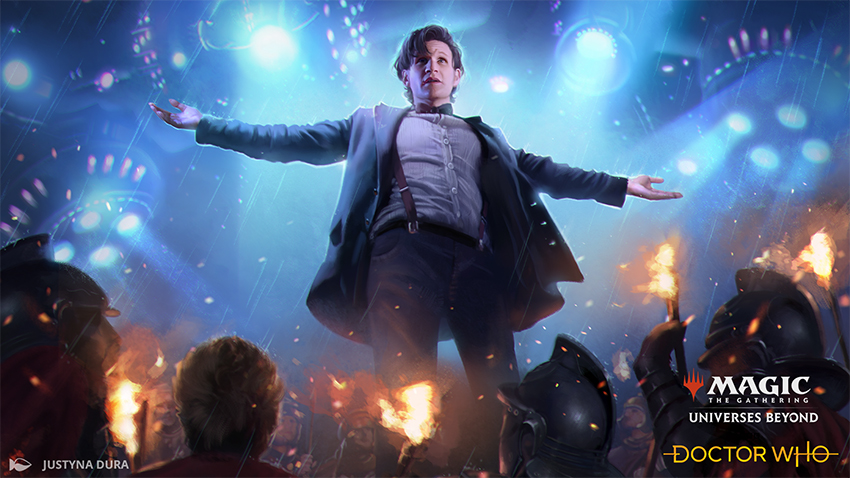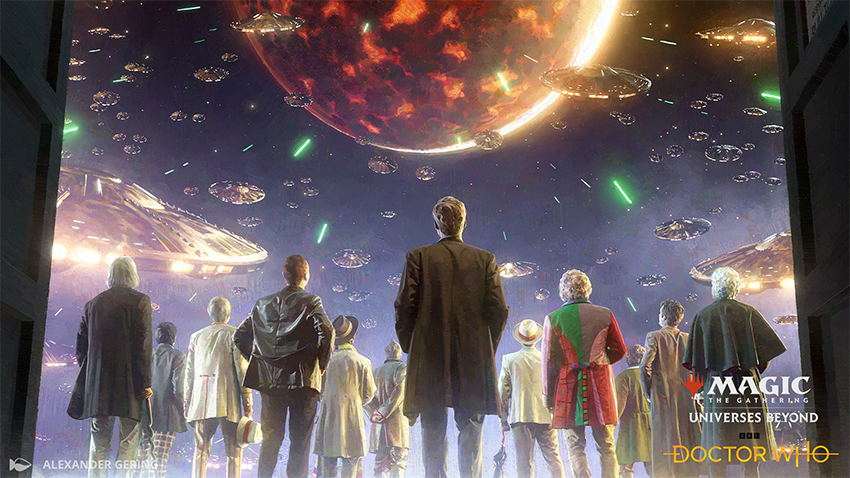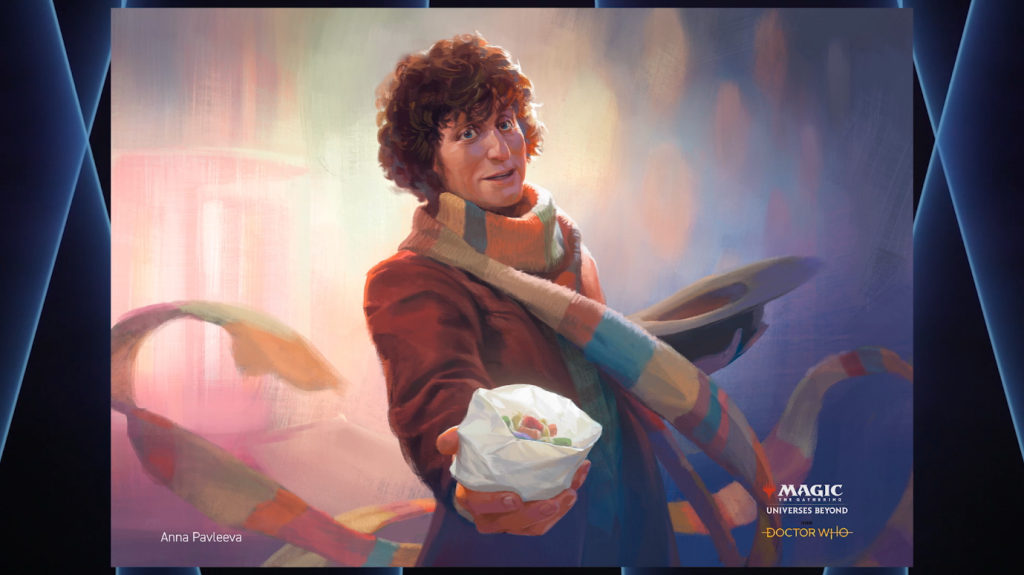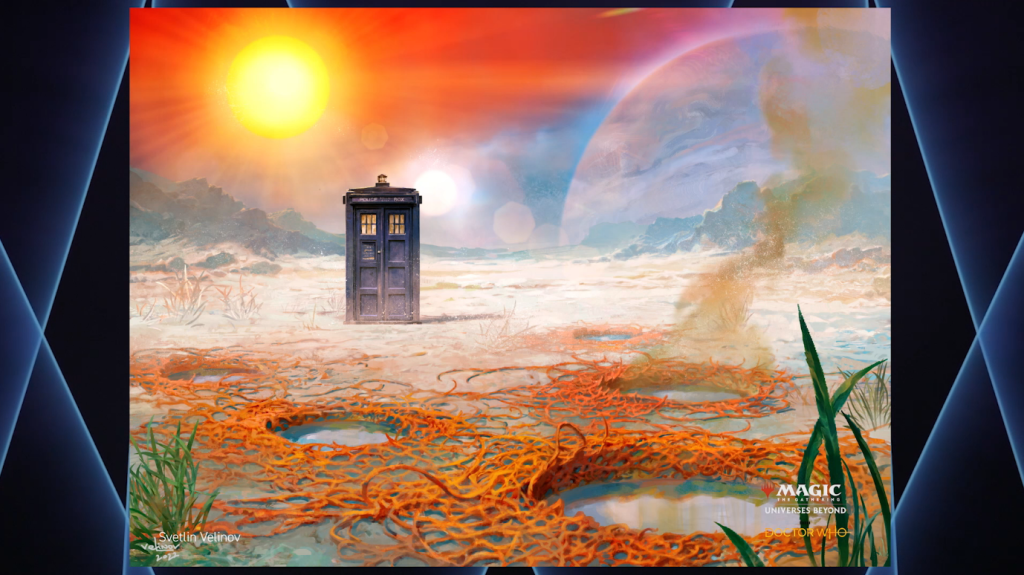 Find more information on the Universes Beyond products and all the Magic sets coming in 2023 here.