After years of online-only Eternal Weekend events, the Legacy and Vintage Championships return to tabletop play this November and December.
Tabletop Legacy and Vintage Championships will return to the US, Asia, and Magic Online this year. On top of the traditional first-place painting prizes, Top 8 players will also receive a retro frame promo. Legacy Championship Top 8 players will get a retro-frame Ponder and Vintage Championship Top 8 players earn a retro-frame Gush.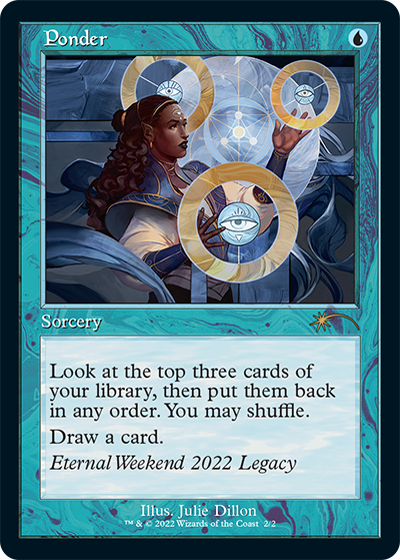 Eternal Weekend comes to the United States on December 9-11 in Philadelphia, Pennsylvania. The Legacy champion receives the Scrubland trophy with art by Raoul Vitale while the Vintage champion takes home the Time Walk trophy with art from Tyler Walpole.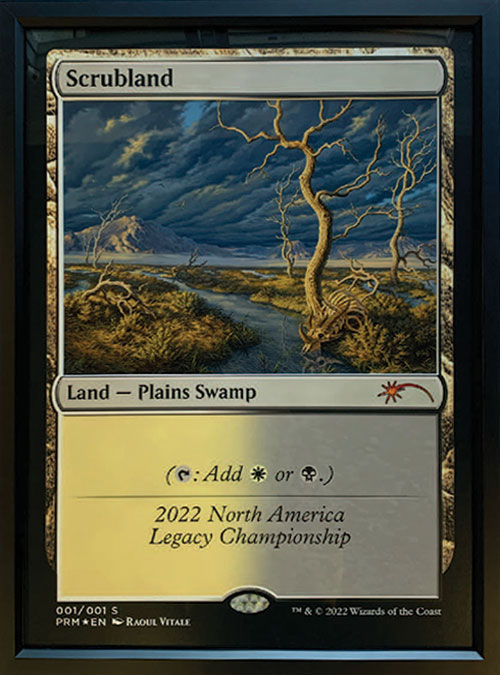 More details on the US Eternal Weekend will be coming soon from Card Titan.
Asia's Eternal Weekend is set for November 26-27 in Aichi, Japan. The Legacy champion wins the Gaea's Cradle trophy with art from Ralph Horsley and the Vintage champion gets the Bazaar of Baghdad trophy with art from Chris Seaman.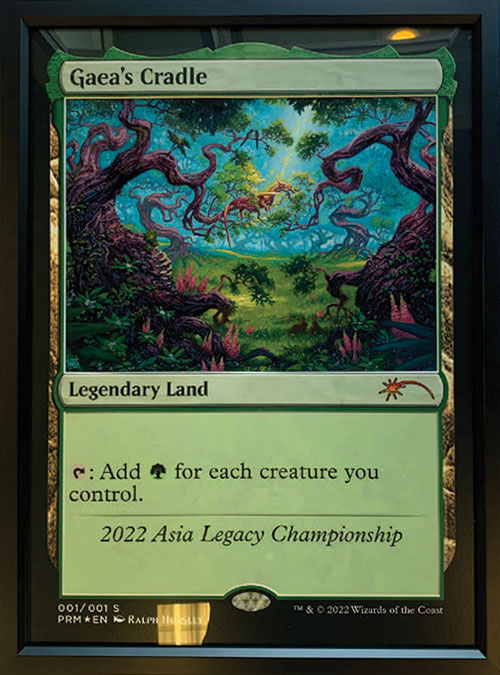 More information on the Asia Eternal Weekend will be available soon from BIG MAGIC.
For those that can't make it to a tabletop Eternal Weekend event, Magic Online will host its own Legacy and Vintage Championships on December 10-11. The Legacy Championship is set for December 10 and the winner receives The Tabernacle at Pendrell Vale trophy with art from Milivoj Ćeran. The Vintage Championship is slated for December 11 and the winner gets the Ancestral Recall trophy with art by Volkan Baga.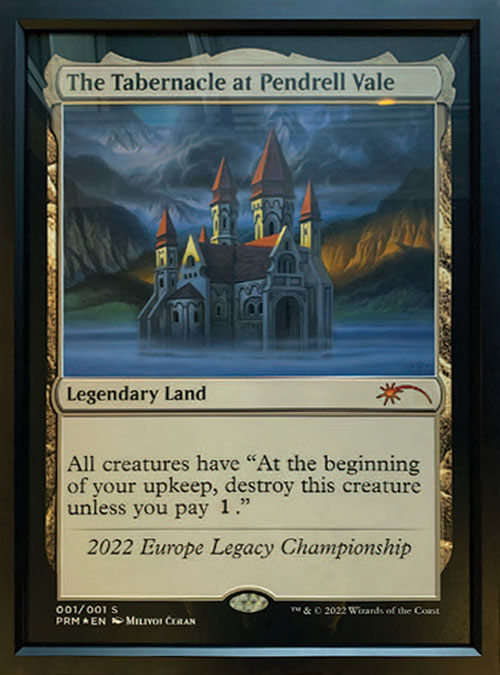 Notably, due to a scheduling conflict, Europe will not have a tabletop Eternal Weekend.
Read the original announcement from Wizards of the Coast.